Appetizers and Beverages
Here you'll find appetizers and beverages that will satisfy even the pickiest palate. Easy appetizers like the Tortilla Pinwheels are a hit any time of year. If you want something a little fancier, you can't go wrong with Oysters Rockefeller or Grissini - Italian Breadsticks.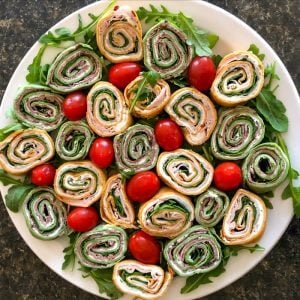 And if you're looking for a special beverage, try an after dinner drink such as Homemade Irish Cream .  Need a simple but refreshing cocktail? The ever popular cocktail  Aperol Spritz will quench your thirst. You'll also find some special Italian appetizers and beverages. We are sure you'll want to make them again and again. One of our Christmas favorites is Baccala Mantecato alla Veneziana. It's so good we know you'll want to add it to your holiday appetizers and beverages collection.