Antipasto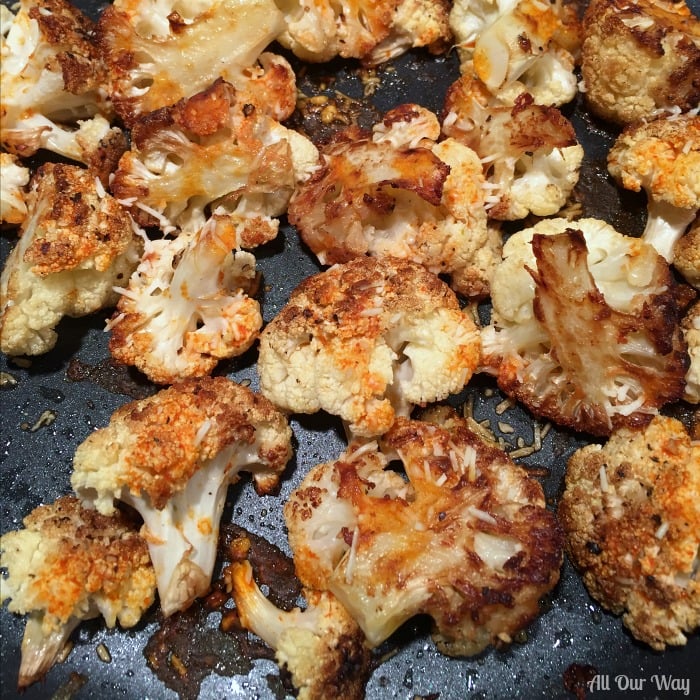 Buffalo Cauliflower Bites are not for the faint of heart. Hot sauce gives them a spicy taste, just like Buffalo wings, while paprika gives them the smoky taste. One bite and you'll find ... continue reading...
Salads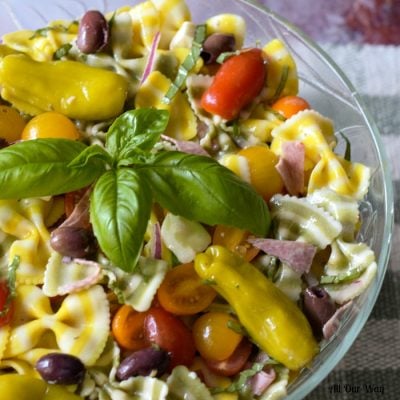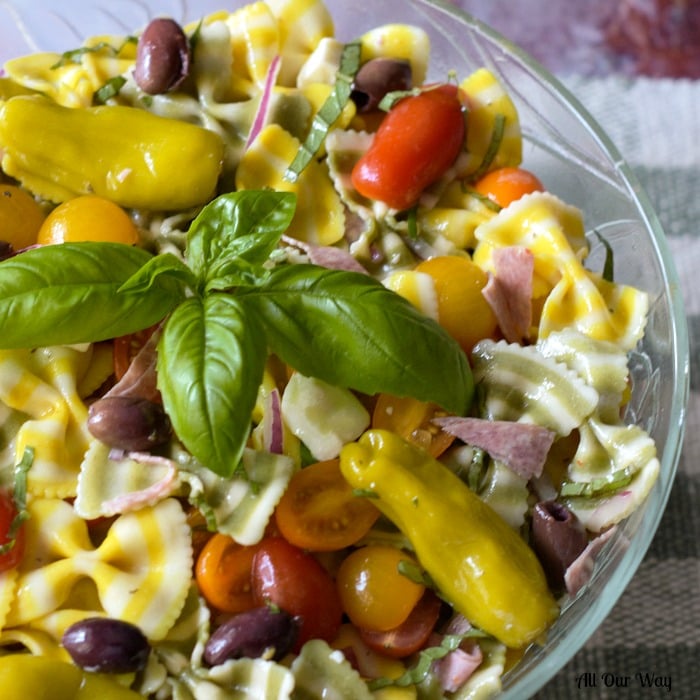 Lemon Basil Farfalle Salad includes everything you desire in an Italian pasta salad. This irresistible pasta dish has striped lemon-yellow and basil-green bow tie pasta. A light vinaigrette dresses ... continue reading...
Grilled Porterhouse Steak is one of our favorite dinners. This time, we decided to marinate our thick Porterhouse steak with olive oil and a fusion of Italian seasonings. Rich herbal flavors ... continue reading...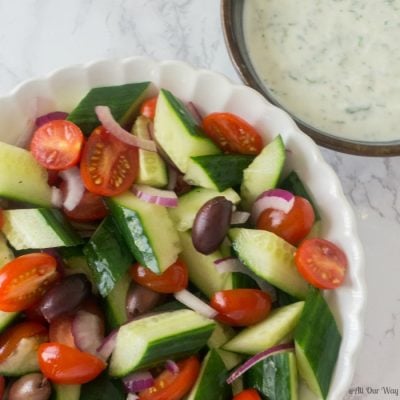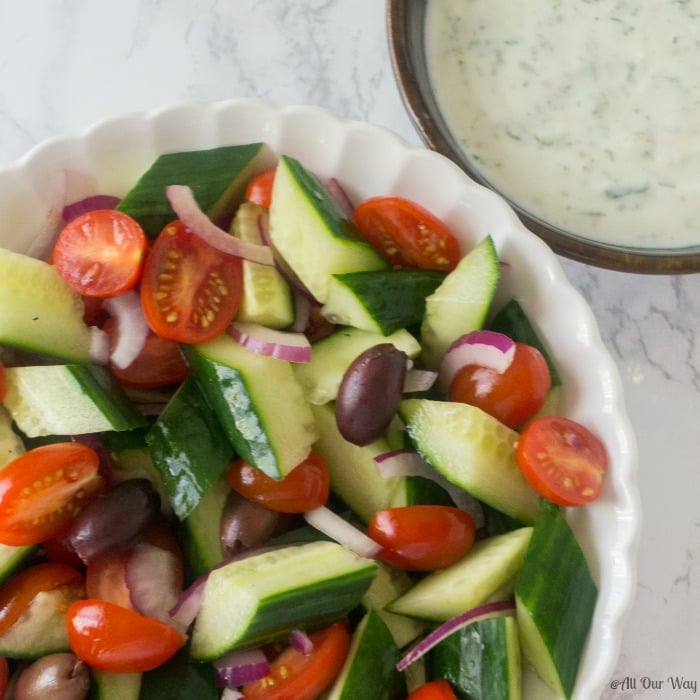 Tomato Cucumber Salad is just the type of dish I resolved to include with our daily meals this year. I decided we would take common ingredients such as tomato and cucumber and give them an ... continue reading...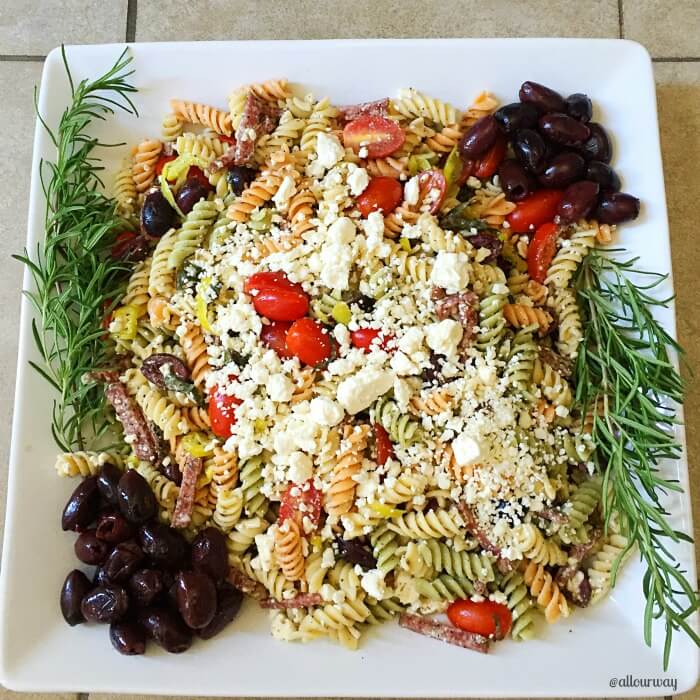 Mediterranean Antipasto Herb Pasta Salad Platter was a delicious surprise at our pitch-in birthday fish fry. We guessed Jason, our son, would bring either his special Four Cheese Macaroni ... continue reading...