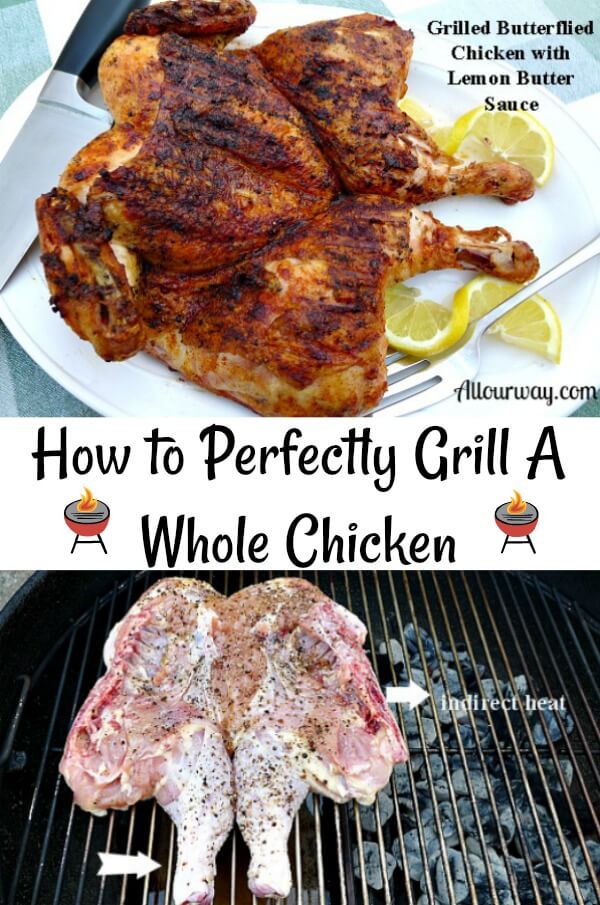 If you've been wanting to make chicken on the grill that's juicy and flavorful, this is the BEST method we've found. The chicken cooks evenly while the skin gets a nice color and crust.
Once you make your chicken by this method, you'll never go back to the old way.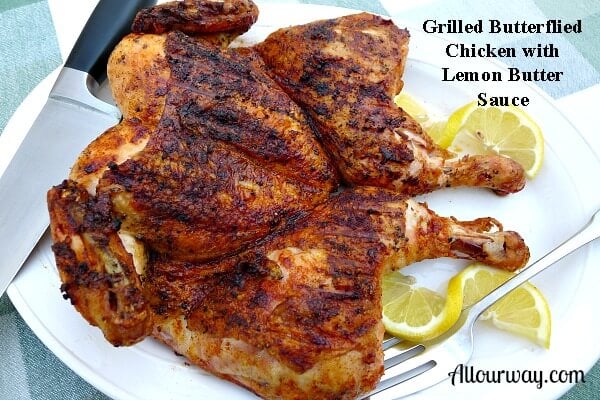 Jump to:
Prepare the chicken
You've learned how to butterfly a chicken . . . . you've seasoned it with salt and pepper . . . . and now we're ready to heat up the grill and make grilled butterflied chicken or grilled spatchcocked chicken.
How to prepare the grill ready
Spray a clean grill rack with non-stick vegetable spray and then set the rack aside. Prepare coals as we instructed in a previous post.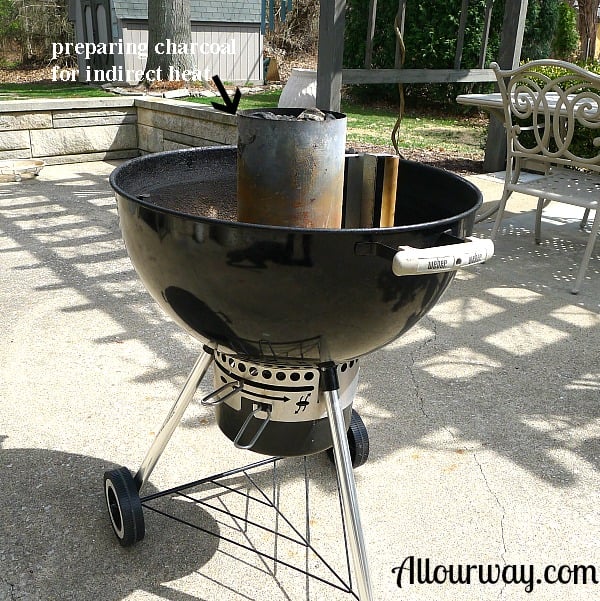 For this recipe, we will place a drip pan with water on one side of the grill and the coals on the other side for an indirect heating method.
This is the best cooking method for a whole chicken because it's not directly over the flames, but off to one side.
Once the coals are an ash gray we spread them out and put the grate back on and then cover the grill. We wait until the inside temp of the grill reaches 350 F.
Set the chicken on the prepared grill
We are now ready to put the chicken on. To start off with you put the chicken skin side down over the drip pan.
Squirt some of the lemon butter sauce on the bone side spread it out with a basting brush it will soak in. Check after 15 minutes to see how the skin is browning when it's nicely browned turn it over. Squirt a little bit more of the lemon butter sauce on this side and baste with the brush.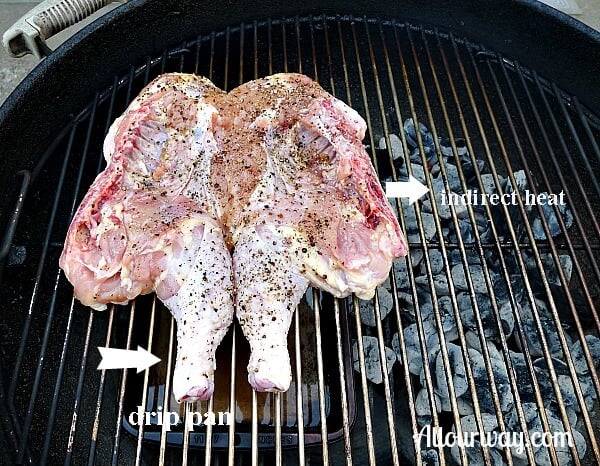 Continue to cook for 20 minutes more, then turn the chicken over and baste the bone side again. Then approximately every 10 minutes continue to squirt the lemon butter sauce and baste. You can baste as often as you like.
Stop basting when the butterflied chicken is nearing 160F. Once the spatchcocked chicken reaches 165F it is ready to remove from the grill onto a platter and tent with aluminum foil.
Handy tools
As an Amazon Associate, I earn from qualifying purchases.
Using a chimney starter is quick and easy.
We use an instant read thermometer daily - from breads to meats!
Chicken must rest
Resting is the key to a moist chicken. Once the bird is off the grill it needs time to rest, about 15 to 20 minutes, so that the juices have time to redistribute.
We use this sauce on chicken wings and chicken pieces also. It lasts for a long time in the refrigerator. And if you're wanting to add a touch of the Southwest, sprinkle the chicken with our Southwest Seasoning and Rub. It'll bring out the grill flavor even more.
And to complete your outdoor menu, try our Bake Beans with Hamburger recipe. This recipe is always requested at every gathering. And for a salad, why don't you whip up an easy Ramen Broccoli Salad that is always a huge hit with friends and family.
If you're as crazy about grilled chicken as we are, next time try our Chicken Under a Brick, only we use a cast-iron skillet.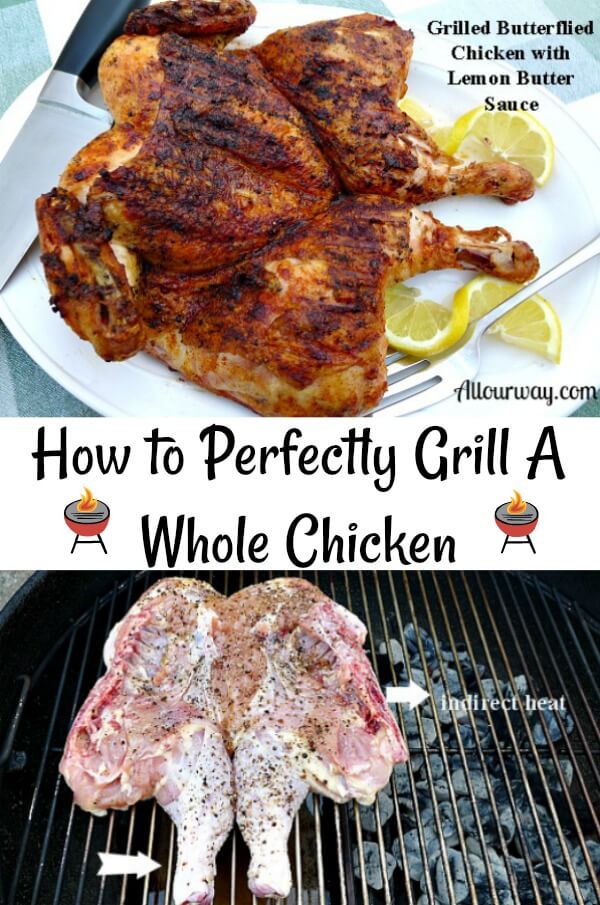 Note: We welcome and encourage sharing links to All Our Way© 2014, but please do not copy or paste recipes or content to any media or website without express written consent. Unauthorized use of content and photos is a violation of the copyright law.