If you like a crispy crust on your grilled chicken, well spatchcocking or butterflying it is the way to go. The bird cooks evenly and the meat is juicy and tender just like you'd find as in drunken chicken.
We've made our share of drunken chicken , you know the recipe, the chicken sits on a half-filled can of beer on the grill. It's a great way to grill the bird because it stays moist. In fact some people use a can of soda instead of the beer. The concept in both cases is the same the liquid in the can heats up and it moistens the chicken from the inside.
Jump to:
The technique
Now the technique that we're going to show you is to flatten the chicken, or butterfly it and then grill it over indirect heat. Indirect heat means being close to, but not over, the grill's flame so that the bird cooks evenly. By keeping the skin and the bone on the chicken you ensure a juicy bird every time.
The weight
Butterflying a whole chicken may look intimidating but it's very simple. Here is how it goes.
The chicken should be four pounds or less.
First cut tips
Remove the neck
Rinse off the chicken and pat dry with paper towels. Remove excess skin, fat, the wing tips and the little tail part at the bottom.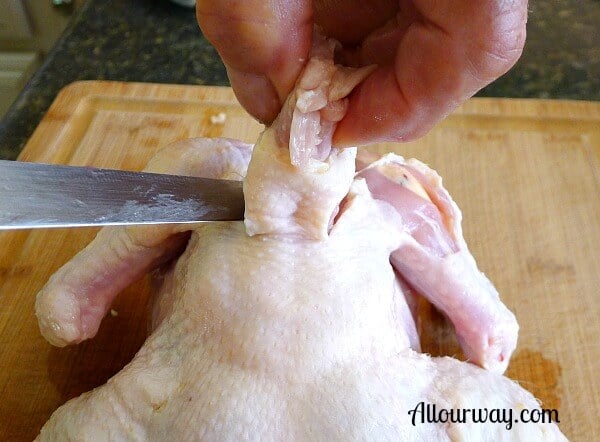 Cut down center back
Turn chicken over so that the back is up. Slide your knife on either side of the neck, pull back and cut that portion off. It is very easy to do.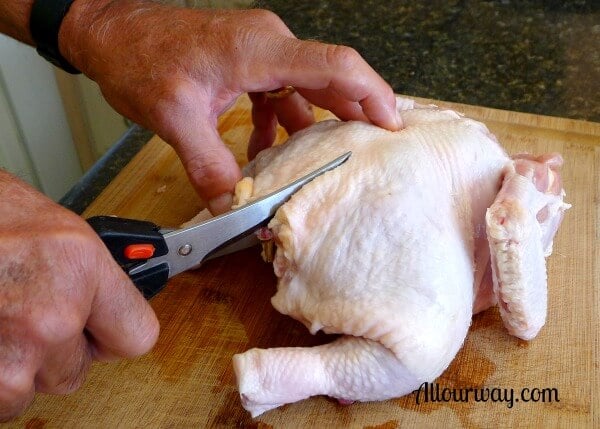 Slit either side of keel bone
Still keeping the breast side down, cut up the middle of the back with kitchen shears.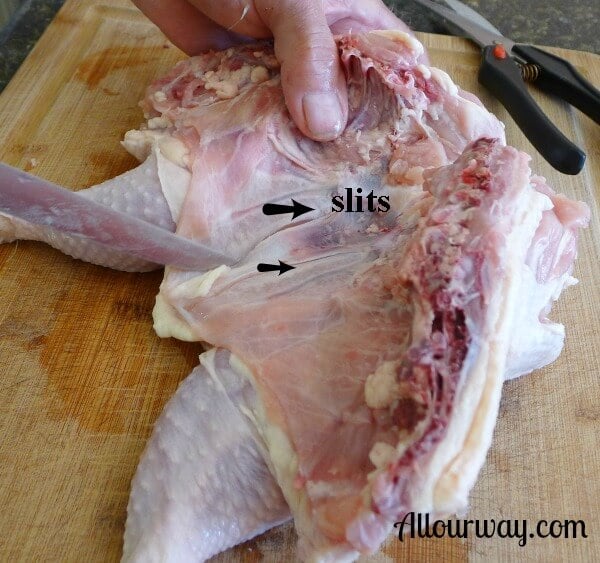 Remove the keel bone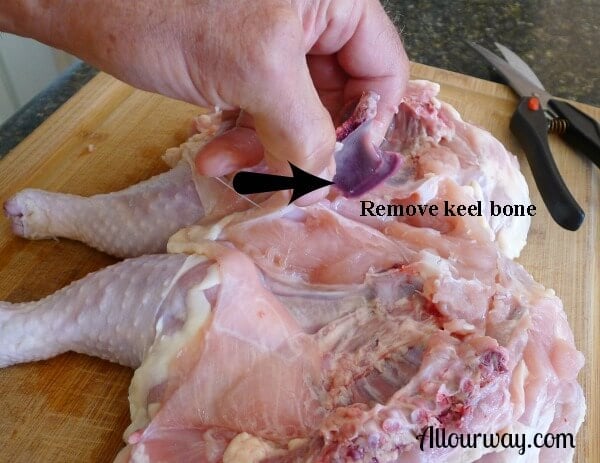 Once the keel bone is loose, separate it from the skin and then pull it out.
Loosen skin from breast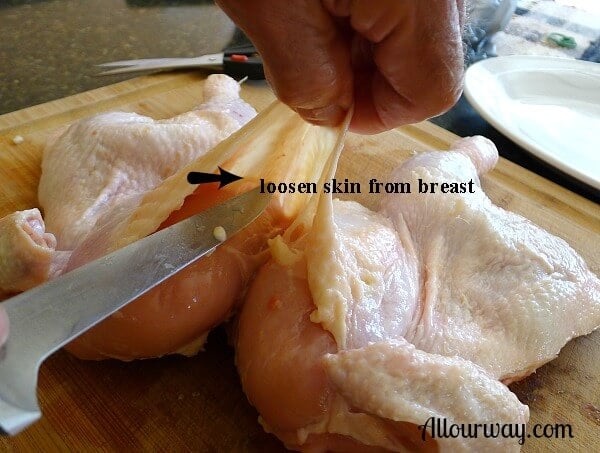 With the tip of the knife gently loosen the skin from the breasts. You do this so you can season underneath the skin.
Season the chicken
The chicken is now ready to season. We just used salt and pepper because we're going to baste it with our lemon butter sauce.
Generously season both sides of the bird.
Lift the skin from the breast to season underneath.
Lay the skin back over the breast.
The chicken is now ready for the grill.
In the next two posts we will include our delicious lemon butter basting sauce for the chicken and the grilling procedure for a flavorful, moist chicken. The Grill Master will show us how easily it can be done, remember the pork chops?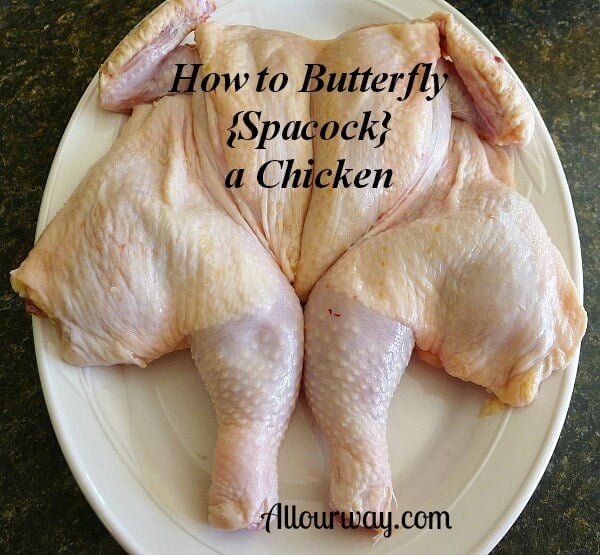 Download the Guide
Disclosure: The hairy hands you see in the pictures are not mine. They are the hands of the Grill Master.
First published November 4, 2017. Last updated October 23, 2021. Updated with more information for a better reader experience.