Every year it seems like the dishes we make from our Thanksgiving menu taste better and better. It's hard to understand, isn't it, when we use the same recipes? But, I believe the reason is that we keep increasing a special ingredient. That ingredient, you ask?
Gratitude!!
Yes indeed! We do have a lot to be grateful for a family who loves and respects each other, health, security, a wonderful country and friends like you.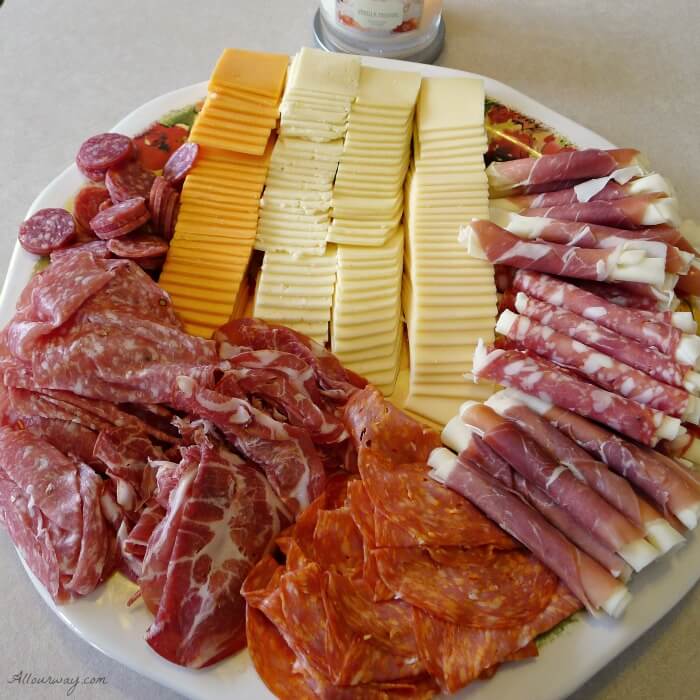 Thanksgiving was a little bit different this year, and the Thanksgiving menu had a few additions and subtractions. First of all, instead of my Honey and I hosting the event, our youngest son and daughter-in-law (DIL) asked to host the dinner. The main reason for the change in venue was to keep their youngest - our
The main reason for the change in venue was to keep their youngest - our six-month-old grandson on his schedule. We were happy to comply! Our daughter, her family, and our oldest son all live within 15 minutes of each other. It certainly was easier for us to travel the 1 ½ hour north than to have them all come down here.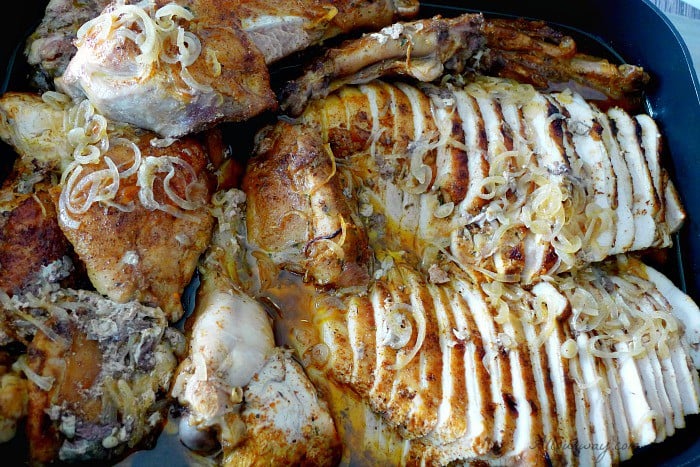 The members of our family made dishes to share, just like the first Thanksgiving when the Pilgrims and Indians got together and shared their bounty. Our oldest son brought the appetizer - which consisted of a huge antipasto tray. It may have been Thanksgiving, but we are Italian after all. He also made his special Mac and Three Cheese casserole. I have got to get the recipe from him and share it with you. It was delicious.
Then our daughter made a mixed green salad with cranberries, nuts, apples and a fruity vinaigrette. She always comes up with great salads. I hope to be getting her recipe also.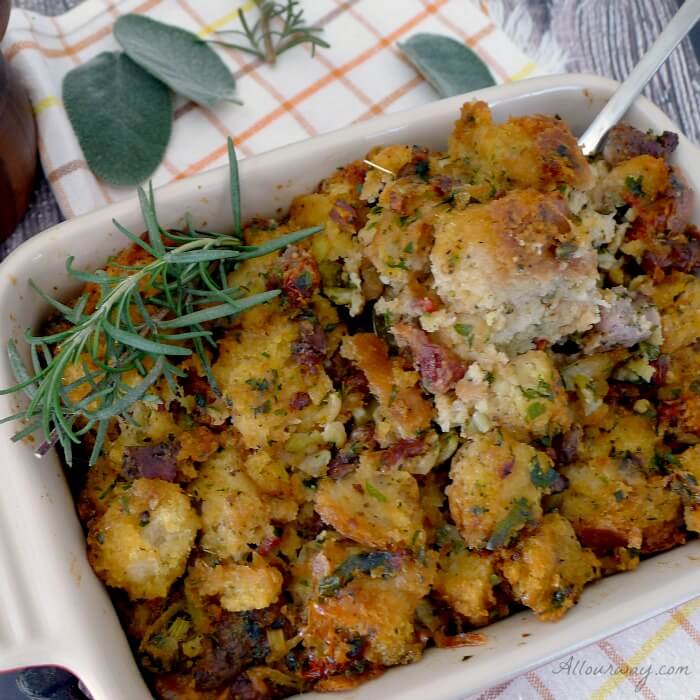 We made the Brined, Boned, Baked Turkey and Sausage Dressing - Italian Style. Momma would always make scalloped potatoes for our holidays along with her broccoli casserole. Our kids loved those dishes. I didn't make the broccoli this time, but I did make Scalloped Potatoes topped with Gruyere in honor of her. Oh my did it ever turn out good and creamy! I'll be posting that recipe soon. It would be a fantastic dish for the Christmas holidays.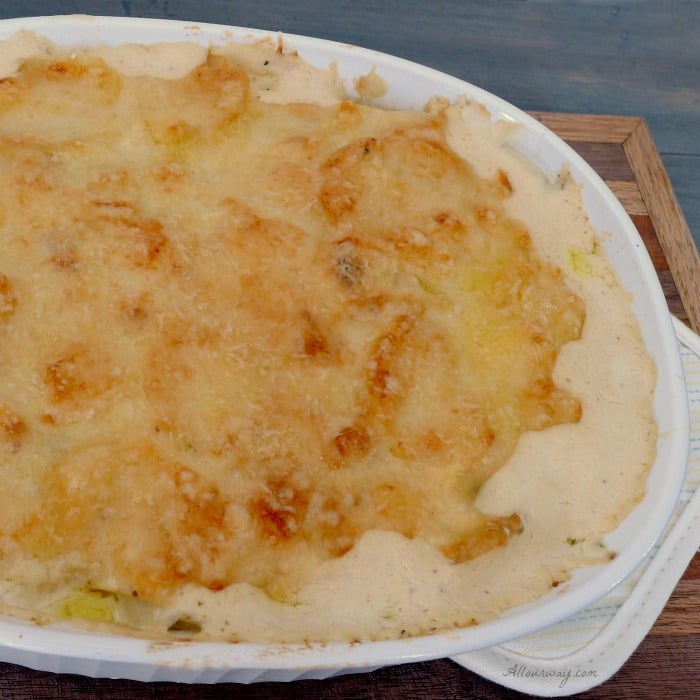 We also made plenty of Italian Hard Rolls, and they went fast. Instead of the longer buns we made them into round balls. I also made a Caramel Apple Pie No-churn Ice Cream, but unfortunately, we were all too full to indulge. The reason will be evident once I tell you what our DIL, the hostess, made.
Our daughter-in-law decided to add to our usual Thanksgiving menu and make some side dishes she enjoyed when she was young. Now, isn't that what Thanksgiving is all about . . .
remembering and making your own beautiful memories?
She made the famous green bean casserole, corn bread pudding and sweet potatoes with marshmallow topping. The sweet potato dish made our son-in-law, Dave, very happy! His dear departed mom would always make it but in our family we are more into the savory sweet potato dish.
And as if those three dishes weren't enough, she made two gorgeous pies. Oh no, they weren't the typical apple , pumpkin, or pecan. She made a scrumptious strawberry pie and a beautiful Deep Dish French Silk Pie with Hazelnut Orio Cookie Crust. Both had homemade whipped cream on top -- Yum! No wonder we didn't have room for the Caramel Apple Pie no-churn ice cream.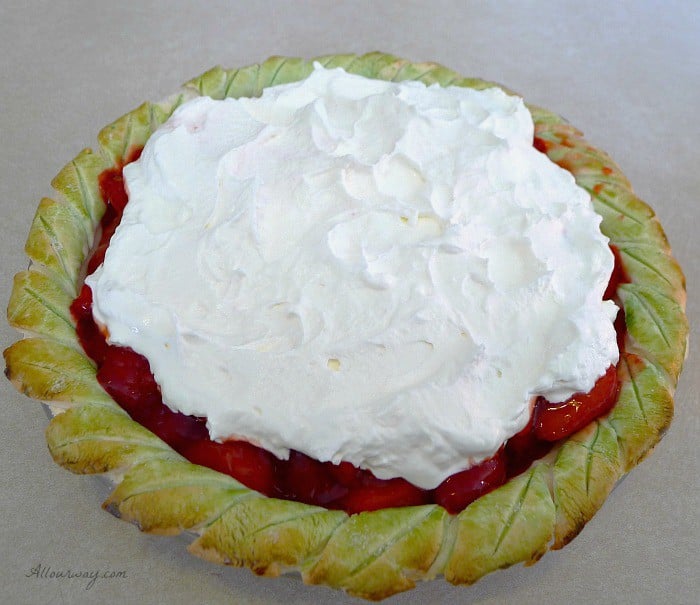 Thanksgiving Day everyone had a hearty appetite . . . including the baby. The little guy got so excited while his daddy was feeding him that he grabbed his daddy's hand and pulled the spoon to his open mouth. I believe that's the Italian side coming out in him 🙂 You see, daddy was talking to his older brother and he was just a little too slow with spooning the food. So cute!! He reminded me of a little bird with his beak wide open waiting for his momma to hurry up and feed him.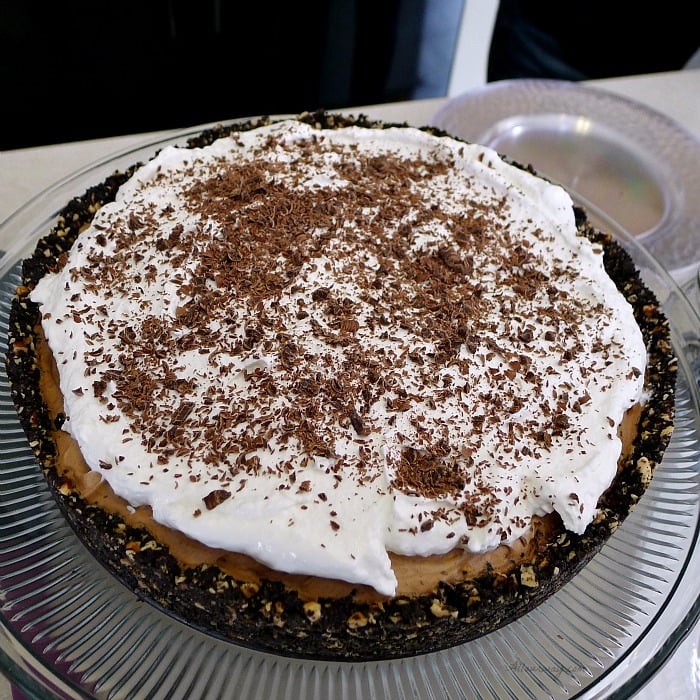 Not only did we have an exceptional Thanksgiving Menu, our loving family made it a perfect day! When my Honey and I look at them our hearts overflow with joy and pride.
We will be posting the recipes for the Scalloped Potatoes Topped with Gruyere, the Caramel Apple Pie No-Churn Ice Cream and many, many more recipes in the months to come.
Un caro saluto e alla prossima.
Note: Recipes and content from ©All Our Way are copyright protected. Please do not use content or recipe without prior written permission. If you want to share the information, please link to this post. Grazie.