Sometimes it's difficult to come up with the best gifts for home bakers, especially if you don't bake. But we've come up with 10 handy ones that will have your home baker ecstatic. We've made sure that there are gifts in all price ranges. So don't worry! You can select a gift or gifts that won't break your budget. These special gifts will have your home baker dying to get back into the kitchen to try out the present. Believe me, there is nothing better than having the right tools to get those cakes, cookies, bread, and any other goodie done in record time.
The gifts we've picked out are ones that we have or wish we did. We'll be making three more gift guides -- we certainly don't want anyone to feel left out. ???? So think of us as your helpful elves pointing you in the right gift-giving direction.
The following are affiliate links. As An Amazon Associate I earn from qualifying purchases.
Best Gifts for home bakers
The following gifts are handy tools in the kitchen that can go beyond just baking. We know you'll find the gift guide helpful.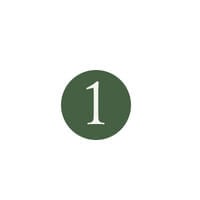 Years ago we bought a digital scale and found that we couldn't do without it. It was a 35th anniversary present for the two of us. I know, romantic souls, aren't we. We were in a kitchen shop in Naples, Florida and when we saw it, we knew we had to have it. Digital scales in those days were a lot more expensive, but we splurged and bought it. We weigh everything rather than depending on measuring cups. This digital scale is easy to use, and you can go from ounces to grams, and pounds. The scale also measures liquids.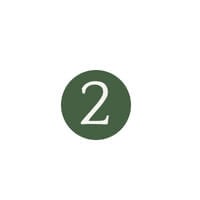 Another great gift for home bakers is different size mixing bowls. It's amazing how many you can go through when you're creating goodies in the kitchen. Whether you're bread baking or making cakes and cookies, different size bowls will be a boon. We picked the Pyrex bowls because you can also bake in them. How handy is that? You want to warm something, just stick that bowl in the oven. Pyrex bowls have been around for many years; I bet your mom or grandmother even had some. We would highly recommend them.
And what would a home baker do without a dependable mixer? Let me tell you we've had several Kitchen Aid mixers and we love them. The first one we bought had attachments included with the mixer. When the mixer wore out, we purchased another Kitchen Aid only with more capacity. The meat grinder, slicer, and pasta maker are fantastic. Our Kitchen-Aid has mixed lots of dough for many loaves of bread. It's a regular workhorse. So we would highly recommend the Kitchen-Aid Mixer. If your home baker already has one, how about some of the attachments?
We couldn't do without our nesting prep bowls. They store easily and when we get ready to make anything we measure out the ingredients. It so simple to have everything ready and in order so that a home baker can move quickly from one step to another -- you're ready and don't have to stop to search for an ingredient, measuring spoons, or cups. These bowls aren't handy just for baking but any type of cooking whatsoever. We consider Prep Bowls a kitchen necessity.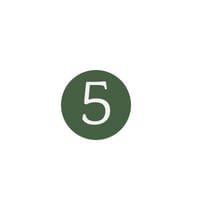 Once upon a time we never thought we'd rely on our food processor as much as we do. But just like our mixer, it's a workhorse. We have it out practically every day. We make pasta dough in just a minute, and we also use it to make certain kinds of bread. Yes, the bread turns out just as good in the processor as it does in the mixer or kneading by hand. Pizza dough comes out fantastic. Zip, zip, zip and you're done. When you're using a smaller amount of flour your Food Processor does the job.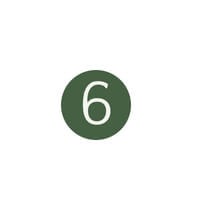 Another tool we often use in our kitchen is an Instant Read Thermometer. We got one initially to test the internal temperature of our bread loaves. The color of the crust on the outside doesn't always tell the home baker whether the bread is baked. The thermometer tells you instantly whether it needs to stay a bit longer. But this tool also has other uses. We read the temperature of our meat when we're cooking, and it is invaluable if you're grilling a thick piece of meat or roast. A home baker will love having an Instant Read Thermometer -- no more guessing.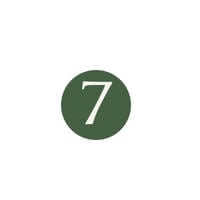 A proofing box is something that I've wanted for a long time. Searching for the perfect warm spot in your house is not easy. We've balked at another piece of equipment in our kitchen because of space. The beauty of this proofing box is that it stores flat. How fantastic is that! Plus you can use it for other purposes such as making yogurt and tempering chocolate. The proofing box is certainly the best gift for a home baker. I have several sourdough starters that need a constant warm temperature. This Proofing Box would be ideal. I hope Santa reads this.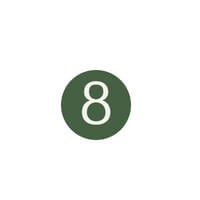 A Sil-Pat baking mat is very practical. In fact, we have three of them. We use them for baking but also for working the dough if it's sticky or "loose." By using the mats, you don't have to add a lot of flour. Use a plastic dough scraper to lift the dough off the non-stick surface and continue to mix. When rolling out the dough, you'll find that it comes up easily from the surface. There are several sizes and styles you can choose. We like this larger size Sil-Pat mat for the bigger cooking trays.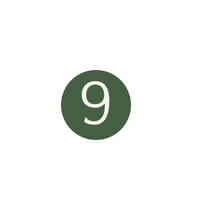 We have several sets of these pans, two for making baguettes and two for thicker Italian bread. The perforated forms help the dough keep their shape as they're rising and baking. I even use the Italian bread form for our wet ciabatta dough. It can rise nicely without spreading out too much. We place our parchment paper on the form, and we slide the dough off from the pans and onto our baking stone. Works like a charm. We would recommend starting off with The Italian Bread form and perhaps later getting the baguette form.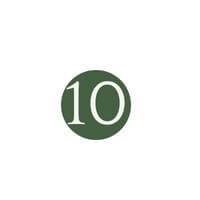 Our kitchen would not be complete without a bread making board. I remember my papà made one for my mamma and she had it for years. I wish I knew what happened to it. It saw countless loaves of bread. When we were first married money was tight, but one item we did invest in was a bread kneading board. The one I have has a plain side and on the other side are common measures plus circles to use for making even round pie dough. I couldn't find one like ours. We believe this Bread Kneading Board is similar other than markings on one side.
We hope you find these suggestions for the best gifts for home bakers helpful. We'll be coming up with three more guides to help you in your Christmas shopping.
Additional Best Gift Ideas
Here are some more best gift ideas we recommend from our blogger friends.
Best Gifts For Coffee Lovers and Tea Lovers Too.
If you want any more suggestions, please be sure to write to us and we'll try to help you out!!