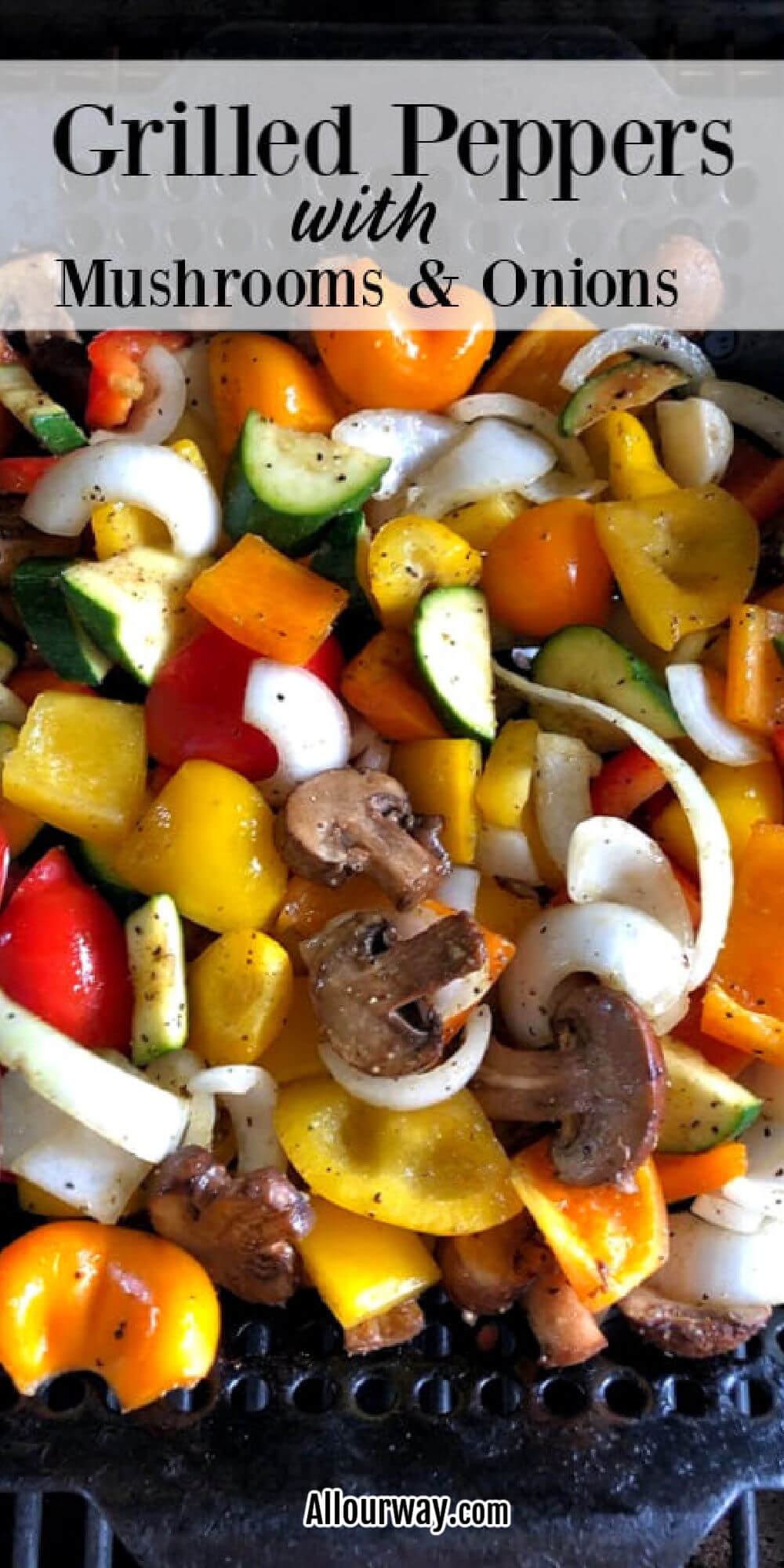 Grilling peppers and onions bring out their natural flavor without cooking them until they're limp as a noodle. Combine this colorful mix with spicy Italian sausages, fragrant with fennel, and you end up with a spectacular dinner that is fast, fresh, and bursting with flavor.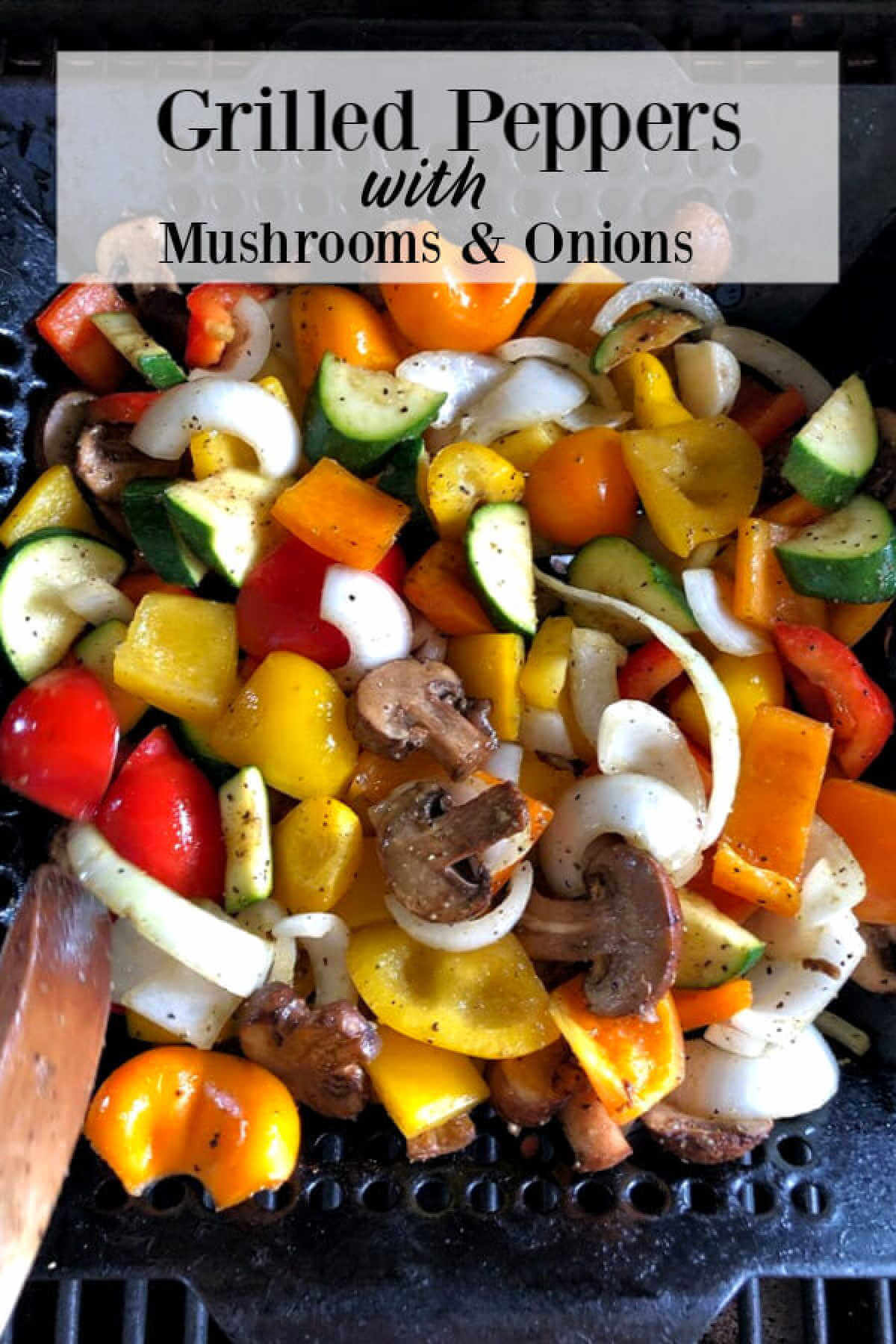 Jump to:
The ingredients' story
The menu for dinner was set until I opened the fridge's vegetable bin and saw the peppers.
Colored bell peppers
There they were, a colorful pyramid of green, red, yellow and orange.
They were on sale so naturally I couldn't help but throw those glossy globes into a plastic bag and put them in my cart.
Unfortunately those beautiful peppers were loosing some of their youthful glow. And as I looked closer, I could see some early wrinkles forming.
I meant to use them. But you know how that goes; out of sight, out of mind. It seemed that the dinner menu had to change to include the peppers.
Mushrooms, onions, zucchini
Rummaging around the vegetable bin some more I found a package of mushrooms and two lonely zucchini wanting attention.
Great! It seemed like the recipe was coming together by itself --Grilled Peppers Mushrooms, Onions, and Zucchini.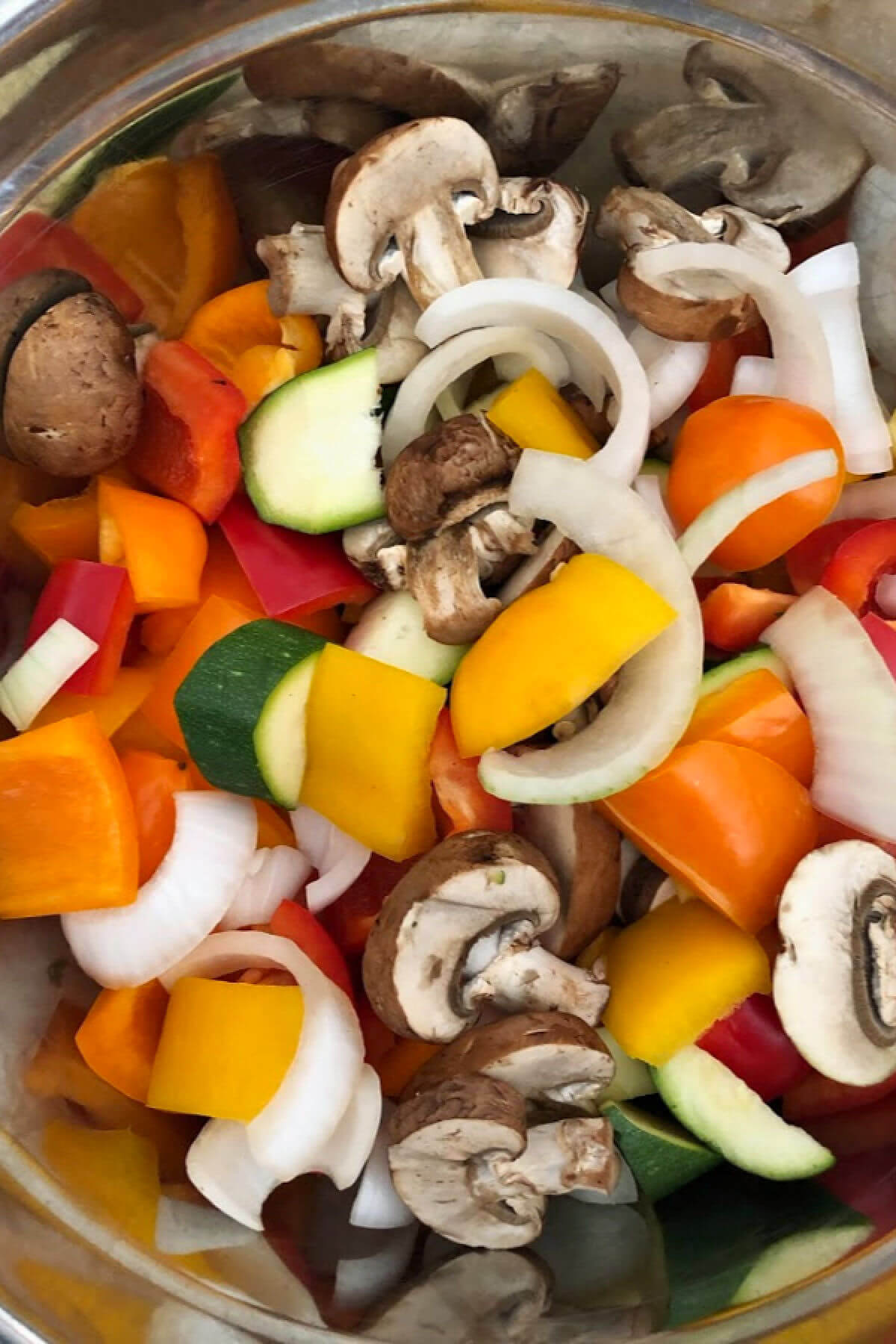 Preparing the veggies
The peppers didn't need a whole lot of preparation-- just cut them open, scrape out the seeds and cut into generous pieces.
The mushrooms were easy enough-- simply clean them and slice them. For the onions it was a matter of peeling and cutting them into fat slices.
The zucchini needed a quick rinse then slicing them into nice size chunks. This was turning out great -- a quick, easy and healthy side.
Seasoning
The ingredients went into a large mixing bowl with a lid. All they needed was a drizzle of extra virgin olive oil and a healthy sprinkle of our Tuscan Seasoning.
With the lid on the bowl, I shook up the peppers and other ingredients until the oil and seasoning covered all of the veggies. I didn't salt the Peppers, Mushrooms and Onion dish because I didn't want to draw out any moisture from the vegetables.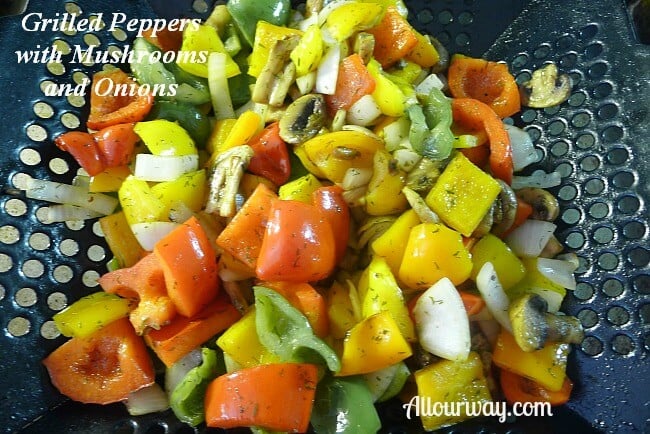 Grilling the Peppers and veggies
When it was time for dinner we heated the gas grill to a medium high temperature around 400℉. I poured the peppers, mushrooms and onions into the grill pan.
Now at this point Honey took over. He had all ready finished grilling the entree -- the Italian sausages. So it was time to grill the Peppers, Mushrooms, Zucchini, and Onions.
He stirred the veggies occasionally with a wooden spoon. The veggies were done when the peppers still had a crunch to them. Once they were in a serving dish they just needed a sprinkle of salt and pepper.
The Peppers with Mushrooms and Onions took about 20 minutes. This is it such a colorful side that it makes a beautiful accompaniment. I also like serving this vegetable side with All Our Way Grilled Butterflied Chicken, or All Our Way Perfect Pork Chops .
Next time you want a delicious vegetable side that combines many of the summer veggies, take a look at our Quick and Easy Classic Corn Succotash Recipe.
And if you have a plethora of sweet bell peppers, make one of my Mamma's favorite summer recipes, Peperonata. You're going to love how the peppers are stewed in olive oil with onions and herbs.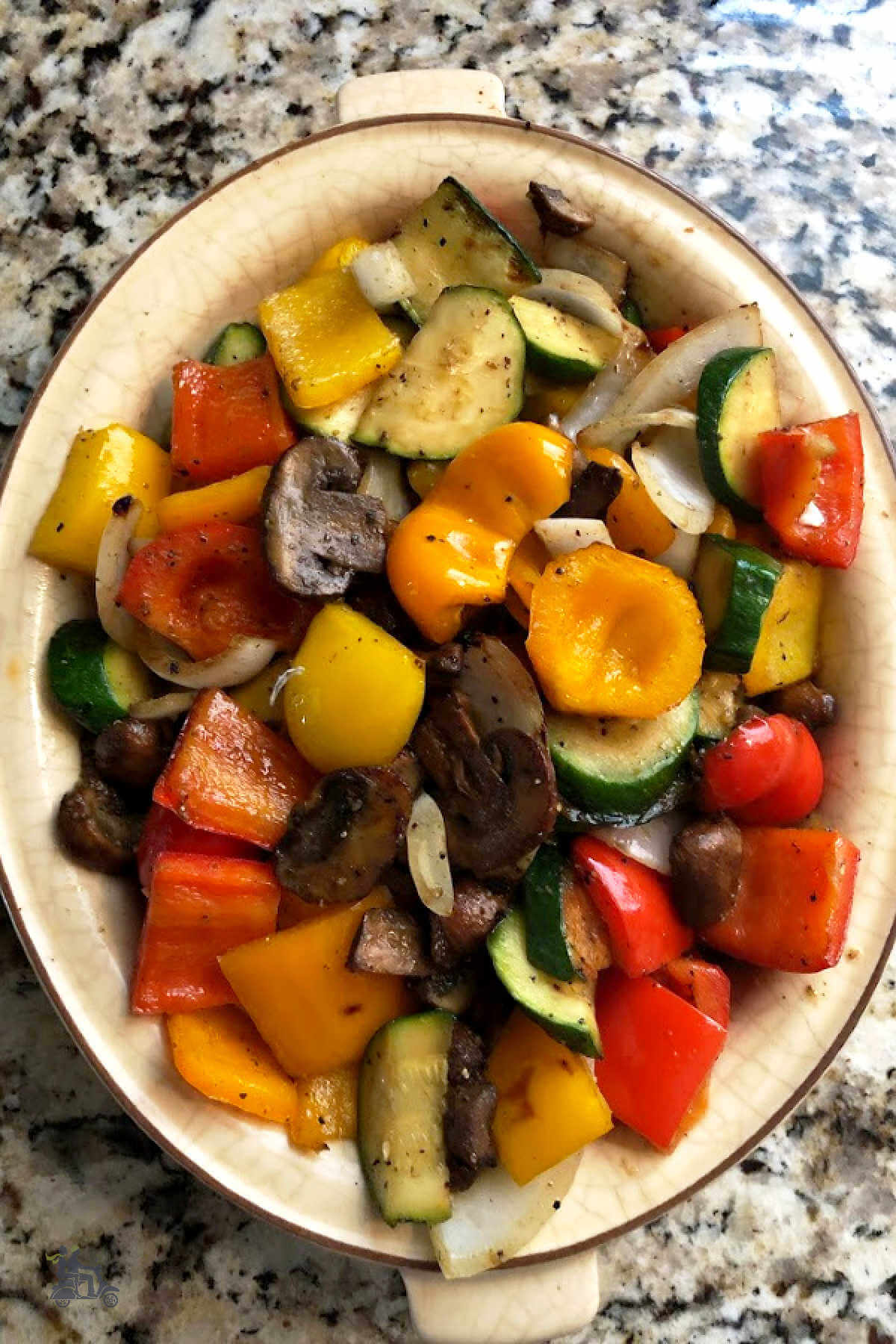 Note: We welcome and encourage sharing links to All Our Way ©2014, but please do not copy or paste recipes or content to any media or websites without express written consent. Unauthorized use of content and photos is a violation of the copyright law.