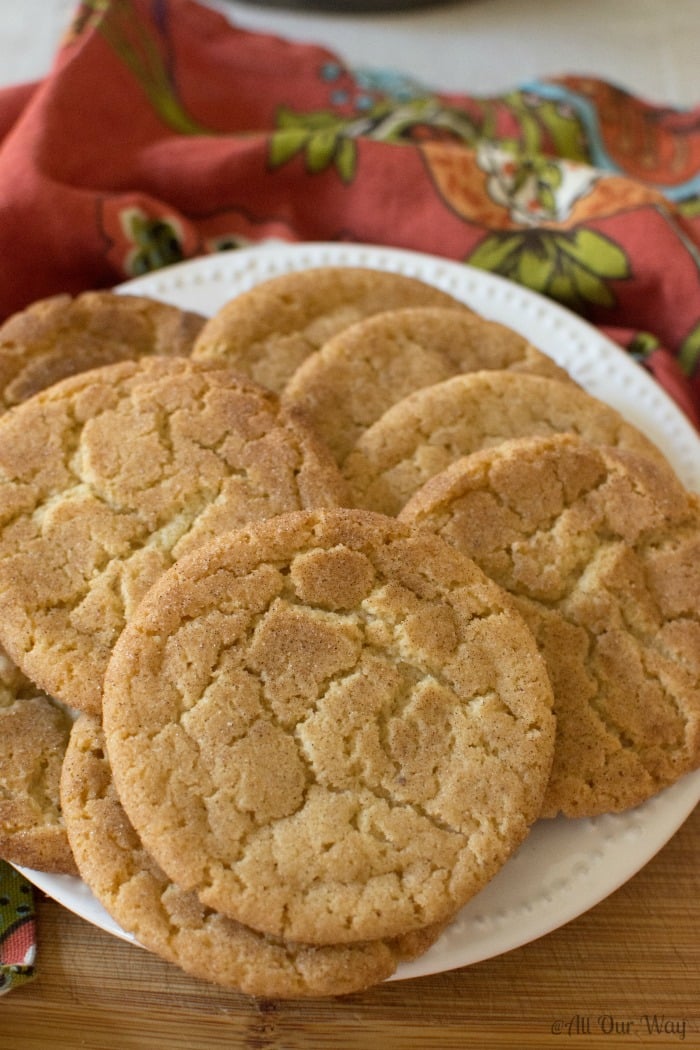 We couldn't wait to share our Brown Butter Snickerdoodle Cookies recipe with you! They're crispy, nutty, sugary with a touch of cinnamon. Throughout the years, I've made the cookies countless times. This occasion I decided to change just one little thing in the recipe. The old-fashioned cinnamon cookies went from delicious to AH-MAAH-ZING! See if these cookies don't have you jumping for joy.
If you love Fall flavors and oatmeal, then you'll want these Pumpkin Spice Oatmeal No bake cookies recipe without peanut butter recipe. Full of autumn flavor.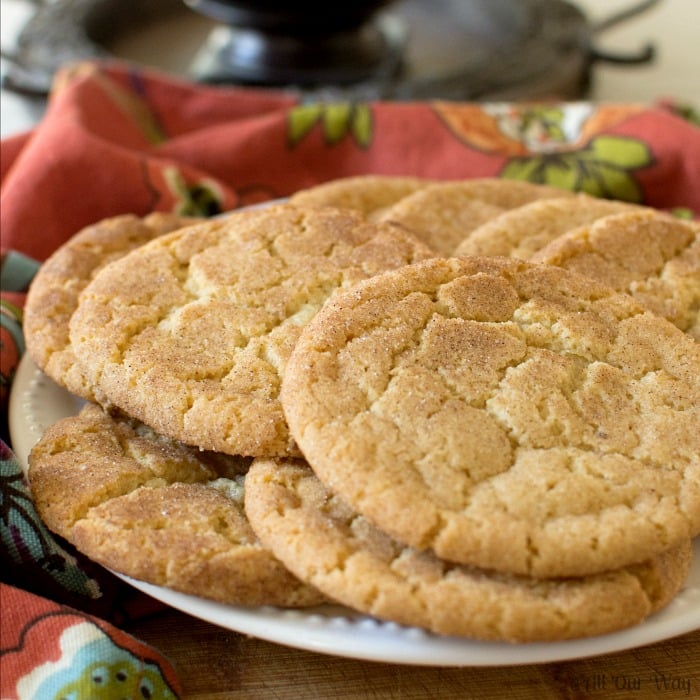 First Published: November 08,2016... Last Updated: July 10, 2019
Jump to:
Cinnamon sugar rolled Snickerdoodle cookies are classics
I remember the first time I saw the Snickerdoodle Cookie recipe in my Betty Crocker Cookbook. For a novice cookie baker, the recipe was easy enough. I couldn't wait to make them. And once I did, I couldn't believe how delicious they were.
Our Italian kitchen didn't have a lot of fancy baking ingredients, but it did have flour, butter, sugar, and cinnamon. I was nervous. I could make bread; this was entirely new. Betty Crocker knew that there were lots of newcomers to cooking and baking, so she made her directions easy enough for a child to follow.
In those days I followed a recipe to the letter and never dreamed of making a Brown Butter Snickerdoodle Cookies recipe.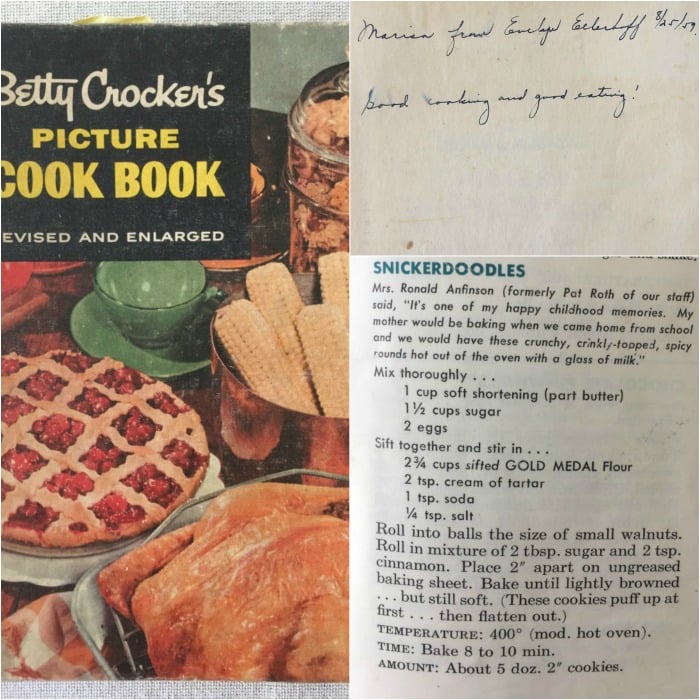 Snickerdoodle Cookies are easy and delicious
When mamma and papà arrived home from work, the aroma of sweet, spicy cinnamon sugar greeted them. They couldn't believe I made the Snickerdoodle Cookie recipe all by myself. Well, that fluffed my feathers, and that was just the beginning of my culinary journey.
I pored over magazines like Good Housekeeping, McCalls, Lady's Home Journal searching for recipes, planning on what to cook next.
I simply loved being in the kitchen. Cookbooks were like novels to me. I read them from cover to cover. They took me on cooking adventures.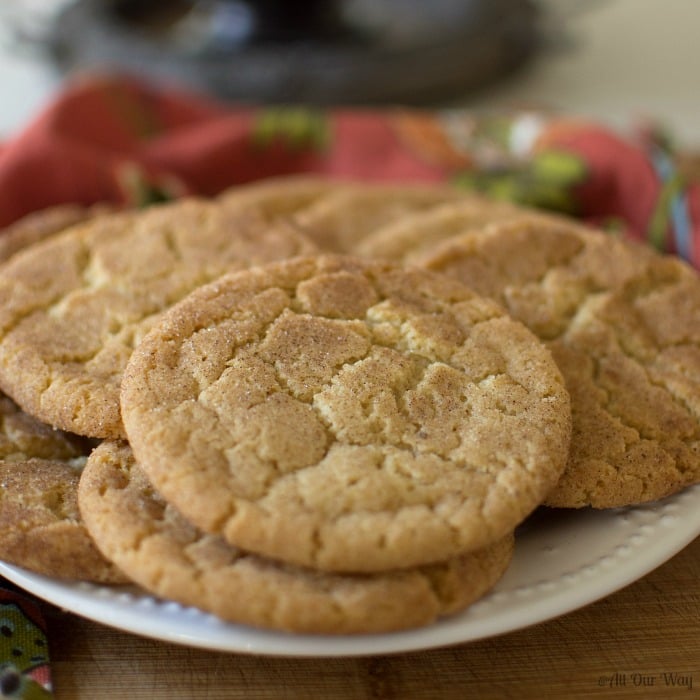 Snickerdoodle Cookies became a staple in our house
When we were first married, Honey worked while going to school. He took his lunch and each week I made a batch of snickerdoodle cookies. There was never a crumb left in the baggie. It made me happy knowing how much he liked them.
What I didn't know was, that as much as Honey loved the Snickerdoodle cookies, it was his foreman, Red, that gobbled them up before nine in the morning.
The foreman, who was toothless so I couldn't say he had a sweet tooth, loved sweets so much that Honey didn't mind sacrificing the cookies. It didn't hurt being nice to the boss either.
What would the foreman have done with Brown Butter Snickerdoodle Cookies? :-)Brown Butter Snickerdoodle Cookies ordinary turns extraordinary
Snickerdoodles go gourmet
Today, Honey and I like to play what if. . . Several months ago I made a Nutella Chocolate Chip Cookie recipe with brown butter. They tasted heavenly. So I thought, what if I take an ordinary Snickerdoodle recipe and brown the butter in the recipe instead of just creaming it with the sugar?
Let me put it this way; I'll never go back to merely creaming the butter. Browning the butter is a step that adds a remarkable depth to the cookies. You get a nutty flavor that you wouldn't get without the brown butter.
If you're hesitant about the procedure, here is a great site that shows the process with lots of pictures.
Don't be afraid to experiment; that's part of the fun.
If you're fond of old fashioned cookies that have stood the test of time, you'll LOVE our Chocolate Dipped Coconut Macaroon recipe.
Here are some more delicious treats...
Banana Chocolate Chip Muffins -- These sweet muffins taste like a banana split in a little cake form.
Piña Colada Biscotti -- These biscotti are studded with pineapple and toasted coconut. A tropical twist on the classic biscotti.
Salty Sweet Nutella Chocolate Chip Cookies -- A triple chocolate treat with a Nutella center, chocolate chips in the cookies and a drizzle of chocolate on top.
This is just a sampler of all the delightful treats you'll find here.
Tutti a tavola è pronto!
Un caro saluto e alla prossima.
YOU MAY NEED...
The following are affiliate links. We are a participant in the Amazon Services LLC Associates Program, an affiliate advertising program designed to provide a mean for us to earn fees by linking to Amazon.com and affiliated sites.
Thank you for being part of All Our Way!
Baking without parchment paper in convenient sheets, just like these, would be quite a hassle for us. We buy them by the boxful and they are such a time saver. All you have to do is grab one, put it on a baking tray and then slide the tray into the oven. It makes for easy cleanup.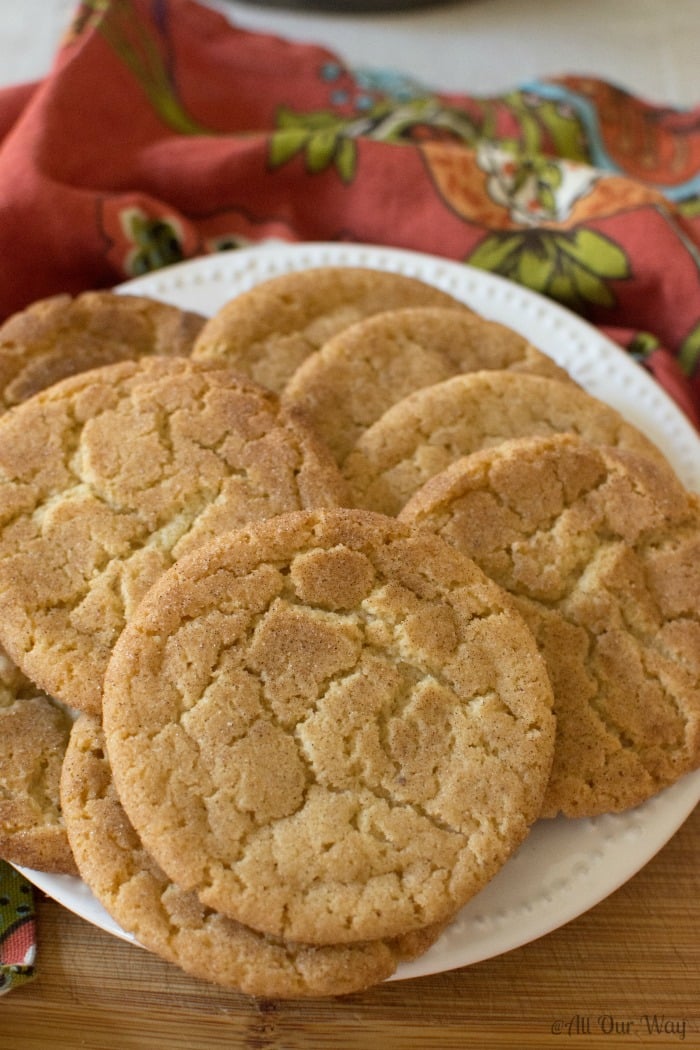 Brown Butter Snickerdoodle Cookie Recipe
If you love a rich cinnamon cookie with a nutty flavor these cookies will soon be your favorite. The classic sugary cookie is even better when you brown the butter first. Leave in all of the brown bits that form in the pan because that's what gives these cookies that out-of-this-world flavor.
If you like this recipe, please give it a 5-star rating.
📖 Recipe
Brown Butter Snickerdoodle Cookies Old-Fashioned Goes Gourmet
An old-fashioned crunchy, crinkly-topped, spicy cookie rounds that get a nutty flavor from brown butter. This is definitely a favorite.
Print
Pin
Rate
Servings:
5
dozen 2" cookies
As An Amazon Associate I earn from qualifying purchases.
Ingredients
1

cup

butter

1

cup

white sugar

½

cup

brown sugar

2

eggs

2 ¾

cups

all-purpose flour

2

teaspoon

cream of tartar

1

teaspoon

soda

¼

teaspoon

salt

For the topping mix ½ cup white sugar with 2 teaspoon cinnamon in a shallow bowl
Instructions
Heat oven to 400 F.

In a heavy saucepan melt the butter over medium heat. Whisk constantly. The butter will foam and begin to brown; it will have a nutty aroma. This will take 3 to 5 minutes. Be patient and don't rush it. Pour the brown butter into a mixing bowl and let cool.

Once the butter cools, add the sugars and cream together with an electric mixer. Add the eggs in one at a time and mix thoroughly.

In another bowl whisk together all the dry ingredients except for the sugar and cinnamon. Add the dry ingredients to the sugar butter mixture and mix well.

Roll into balls the size of small walnuts. Roll in the sugar/cinnamon mixture.

Place 2" apart on parchment lined baking sheet.

Bake until lightly browned but still soft, around 8 to 10 minutes. The cookies puff up at first and then flatten out.

Cool on wire rack.
Nutrition
Serving:
1
cookie
|
Calories:
842
kcal
|
Carbohydrates:
114
g
|
Protein:
9
g
|
Fat:
39
g
|
Saturated Fat:
23
g
|
Cholesterol:
163
mg
|
Sodium:
474
mg
|
Potassium:
336
mg
|
Fiber:
1
g
|
Sugar:
61
g
|
Vitamin A:
1230
IU
|
Calcium:
49
mg
|
Iron:
3.7
mg
Sign up for the emails and never miss another recipe!!
We'll never share your email or send you spam. Promise
Note: Recipes and content from @2014-2020 All Our Way are copyright protected. Please do not use content or recipe without prior written permission. If you want to share the information, please link to this post. Grazie.
SaveSave