I'll admit, we do eat and post a lot of seafood recipes and this time it's Southern Italian Grilled Tuna Steaks. You just may be starting to think -- aren't they tired of fish yet? Well, actually, no we're not. Now we do realize lemon, butter and white wine with fish, as delicious as those ingredients are, can only go so far before monotony starts in. So what is it we do to prevent seafood boredom?
Easy! We think outside the box.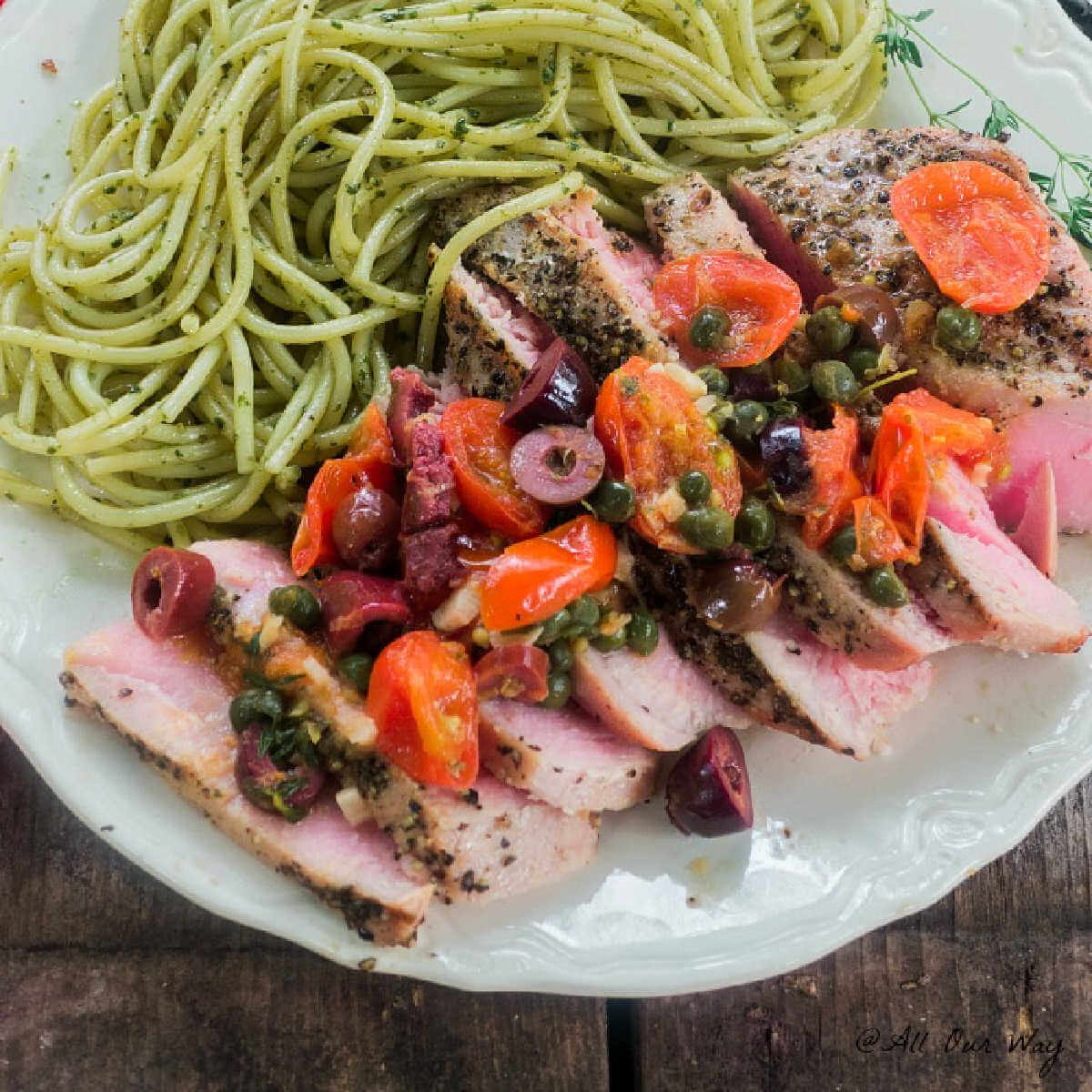 First of all, I know that not everyone considers seafood, and in this case tuna steaks, a star of a deliciously satisfying meal. In fact, I would venture to say, that some of you might even gag at the sight of a seafood fillet or grilled tuna steak presented on a plate in front of you.
That's really sad! *sigh* You're missing out on so many yummy dishes. Of course, if you'd been forced fed processed fish sticks or smelly fish while growing up, then the aversion is perfectly understandable. Today I won't eat mackerel . . . anyway . . . anyhow.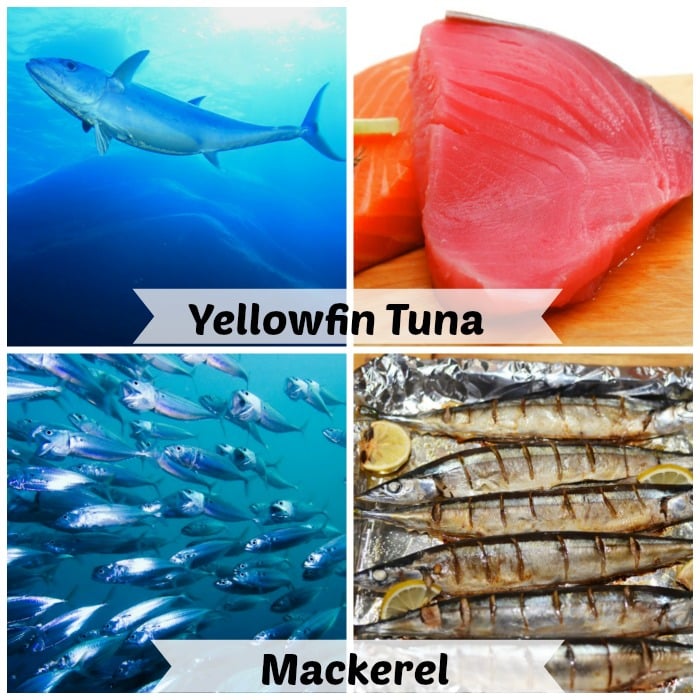 It was a bad experience in the 70's. My dear mother-in-law, who didn't drive, wanted to join Weight Watchers so I told her I'd join with her. It seemed like in those days the diet required eating fish morning, noon and night. 🙁 I think I bought out the stores in tuna and orange roughy. Anyway, one day for a change, I'd picked up a can of mackerel. The mackerel was cheap and it was right next to the cans of tuna I wanted to buy.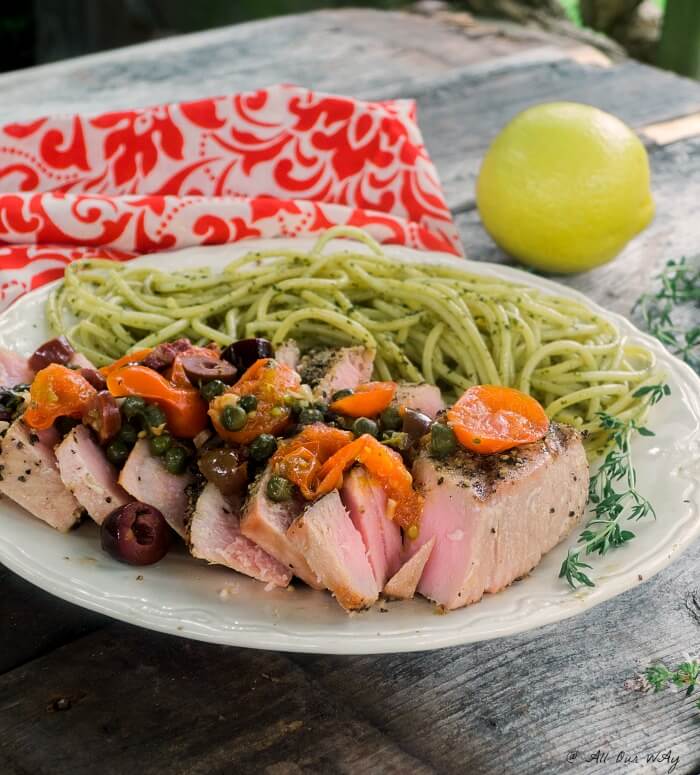 This particular day I was completely out of tuna. So I thought, why not give the mackerel a try? Oh boy, did I regret that!! Once the can opener cut into the lid an overwhelming odor permeated the kitchen. I rushed around the house opening the windows and doors. Once back in the kitchen I grabbed a plastic bag out of a drawer and threw in the partially opened can. Heavens! Cat food smelled better than that mackerel! I was afraid to put that plastic bag in the outside trash. The smell would invite every feral creature in the vicinity to check out the trash can!! I ended up putting the bag with the mackerel in the freezer so we could save it until trash day.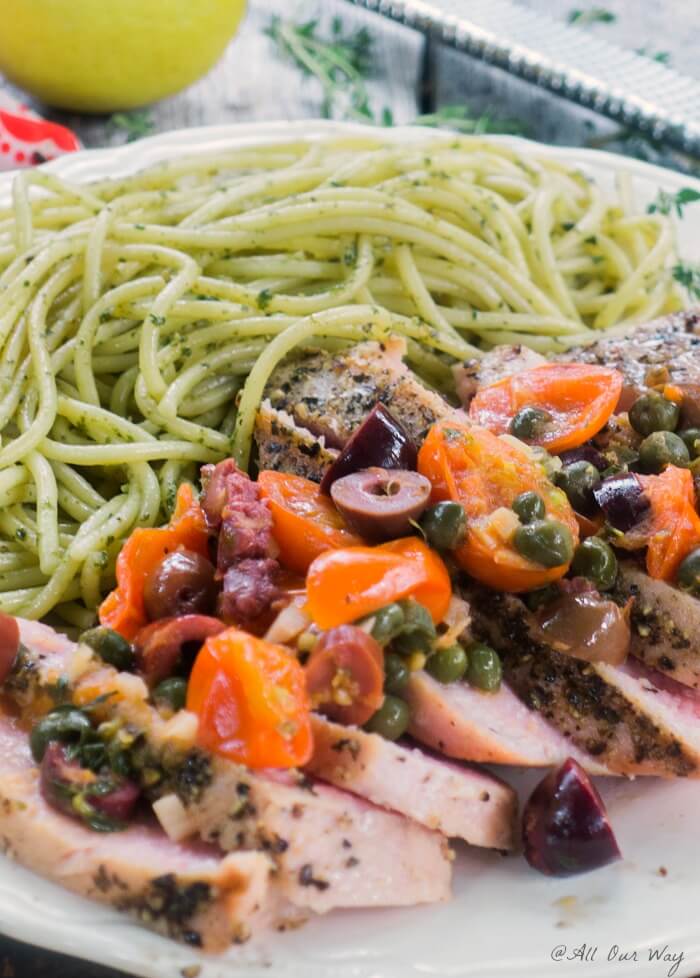 Now our tuna for our Southern Italian Grilled Tuna Steaks doesn't have any odor at all. That is the big difference . . . you have to buy fresh fish or fresh frozen fish. If the fish smells -- don't buy it!! There are people who do enjoy fresh mackerel on the grill. What's important is having freshly caught fish!
So how do we prevent seafood boredom?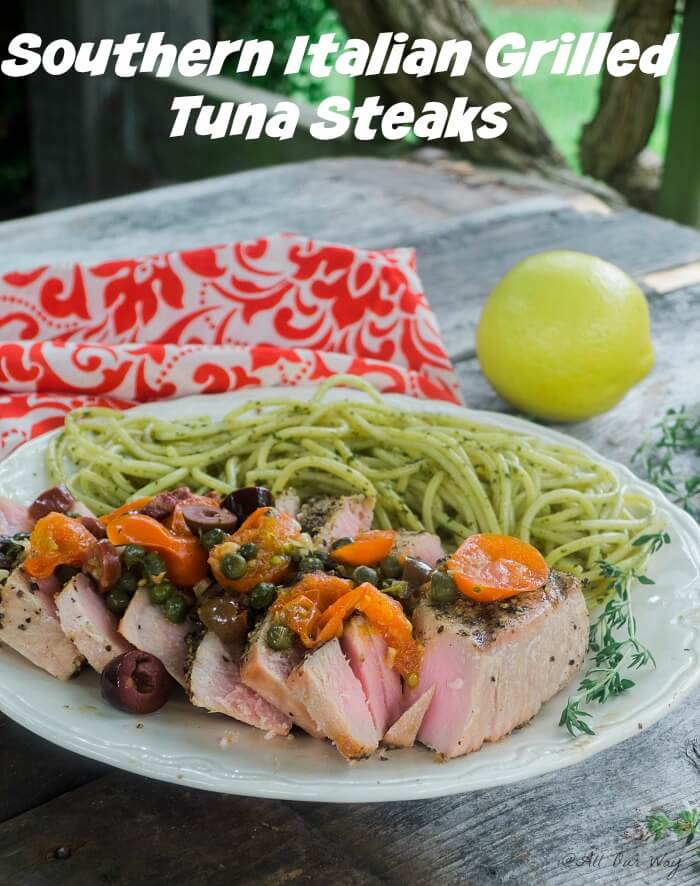 We make special marinades like Lime Marinated Mahi Mahi, or delicious toppings as with our Fresh Tuna with Caramelized Onions and Tuna Genovese , or herbs and oil as in Grilled Lime Herb Fish with Truffle Oil.
If you're fond of Italian flavored marinades, you have to try our Marinated Swordfish On the Grill Italian Style. The steaks turn out perfectly flavored and not in the least dry.
There is no reason to let seafood boredom set in. Try our Southern Italian Grilled Tuna Steaks recipe-- the dish will make your tastebuds stand at attention.
Tutti a tavola è pronto!
Un caro saluto e alla prossima.
📖 Recipe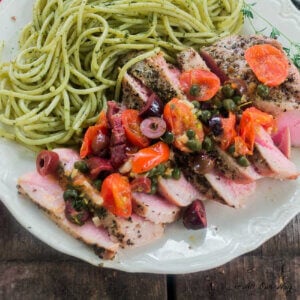 Southern Italian Grilled Tuna Steaks
These beautiful tuna steaks are first brushed with olive oil, seasoned, grilled then topped with a delicious fresh Southern Italian style sauce.
Print
Pin
Rate
As An Amazon Associate I earn from qualifying purchases.
Ingredients
4

tuna steaks

1" thick (see notes)***

Extra virgin olive oil for brushing on the tuna steaks

Freshly ground black pepper and kosher salt

1

Tablespoon

extra virgin olive oil

2

cloves

garlic

minced

1 ½

cup

grape tomatoes

halved

1

cup

dry vermouth

may substitute dry white wine

⅔

cup

Kalamata olives

sliced

¼

cup

capers

drained and rinsed in cold water

1 ½

tablespoons

fresh lemon zest

2

tablespoons

fresh lemon juice

2

teaspoons

chopped fresh thyme

2

teaspoons

chopped fresh oregano

¼

teaspoon

salt

¼

teaspoon

freshly ground black pepper

¼

cup

chopped fresh Italian parsley
Instructions
Brush the tuna steaks with olive oil and sprinkle with salt and pepper. Heat the grill to high and brush the cooking grates with oil or spray with vegetable spray before lighting the grill.

FOR THE SAUCE:

Heat the olive oil in a small skillet over medium heat and cook the garlic for a minutes. Add the tomatoes and cook for another couple of minutes. Add the vermouth and bring to a simmer for two minutes. Add all the remaining ingredients except for the parsley and simmer uncovered for 4 minutes. Stir in the parsley and remove from heat.

FOR THE TUNA:

On the grill, sear the tuna steaks over high, direct heat for 1 to 2 minutes on each side. Do not over cook!! Tuna steaks should be rare to medium rare for the best taste and texture. *

Lightly tent the tuna steaks with foil and let them rest for 4 minutes. Slice against the grain and serve topped with the sauce.
Notes
*The tuna steaks will continue to cook once they are off of the grill.
Inspired by Kimberly Killebrew's recipe for Sicilian-Style Grilled Tuna Steaks at www.daringgourmet.com
*** For the two of us we made 2 1-inch thick tuna steaks but made the full sauce recipe. We like lots of sauce and we use it on other dishes.
Nutrition
Serving:
4
g
|
Calories:
379
kcal
|
Carbohydrates:
8
g
|
Protein:
41
g
|
Fat:
15
g
|
Saturated Fat:
3
g
|
Cholesterol:
64
mg
|
Sodium:
870
mg
|
Potassium:
603
mg
|
Fiber:
2
g
|
Sugar:
2
g
|
Vitamin A:
4660
IU
|
Vitamin C:
21
mg
|
Calcium:
66
mg
|
Iron:
3
mg
Sign up for the emails and never miss another recipe!!
We'll never share your email or send you spam. Promise
Note: Recipes and content from © All Our Way is copyright protected. Please do not use content or recipe without prior written permission. If you want to share the information please link to this post. Grazie.