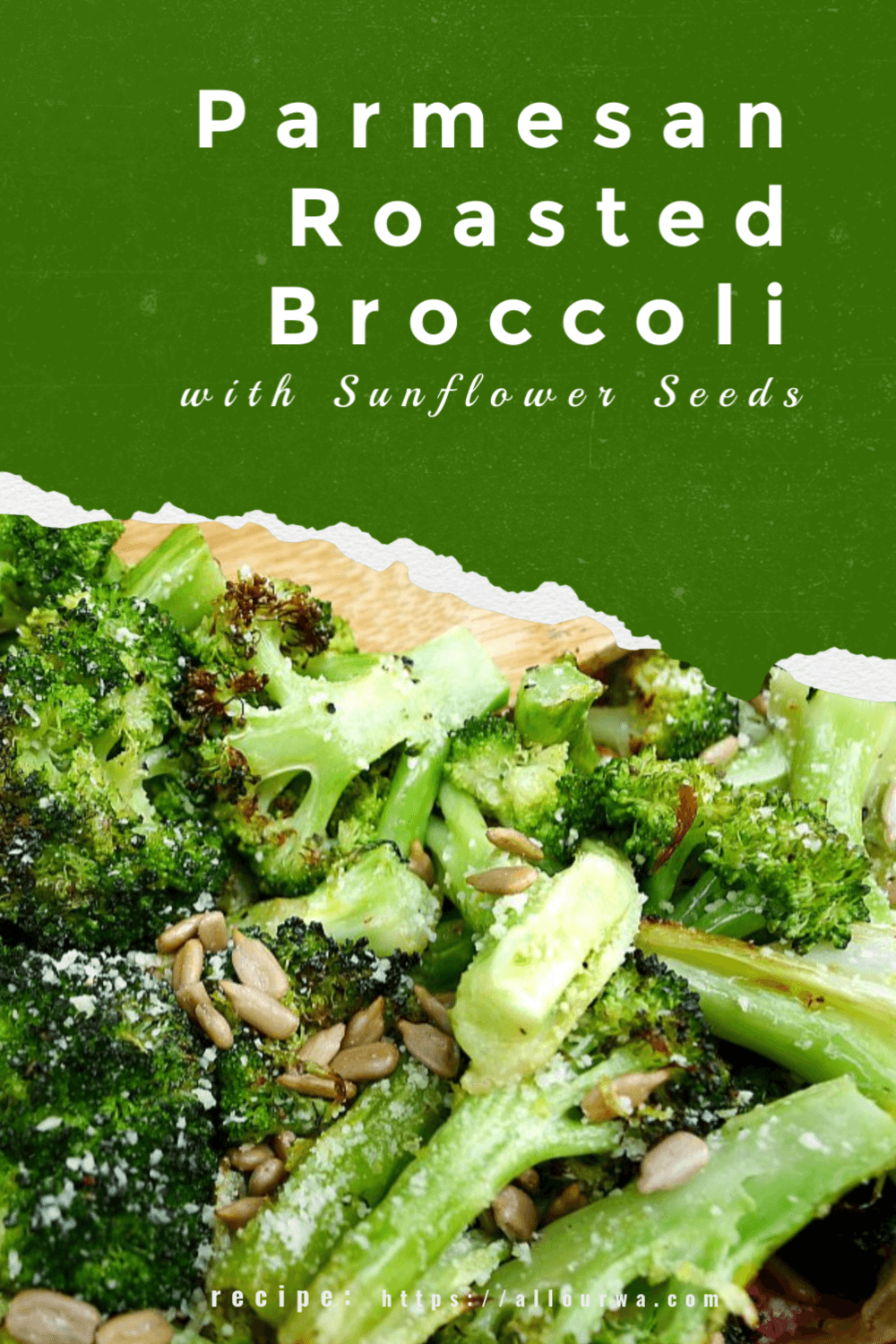 The two broccoli heads nicely aging in the refrigerator drawer were meant for a recipe other than the Parmesan Roasted Broccoli. The broccoli was supposed to make a kind of pesto that I would make with chicken.
Well, time passed and the poor broccoli was reaching middle age -- not good for the nutritional value or the appearance.
Instead of the original recipe, the recipe that I ended up with was extremely flavorful with lemon and garlic, easy to prepare and very satisfactory.
I wanted to come up with a tasty way to use up the broccoli and lemon kept popping in my mind. . . a delicious lemon sauce.
I was craving the taste of lemon but, to be totally honest, I needed to use up a lemon that was metamorphosing into a bocce ball.
Do you think the lemon was subliminally trying to tell me something? So now I was at Plan B with the broccoli, and with each of the saved broccoli recipes I went through, I wasn't feeling the love. Everything was leaving me with a "ho-hum" feeling. I wanted inspiration. . . I wanted a challenge. . . I wanted taste
. . .I wanted EASY!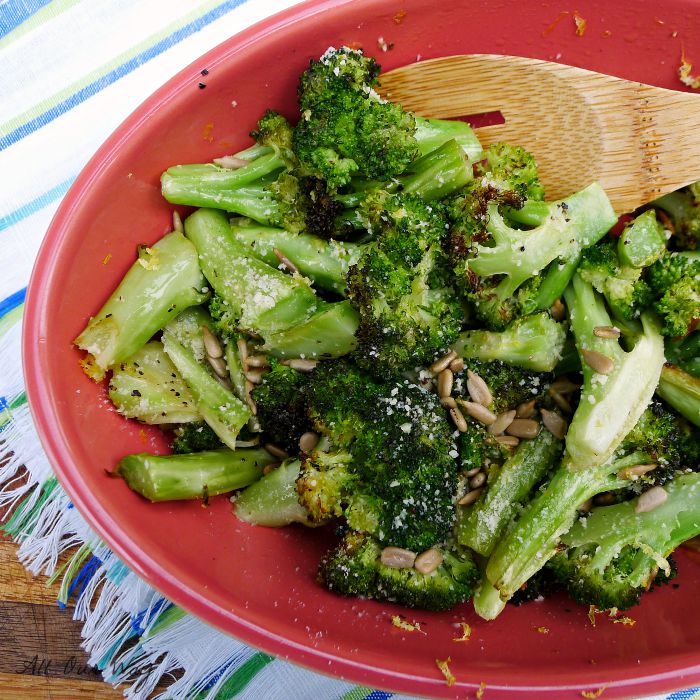 It was time to search the cookbooks.
I knew I didn't want to microwave the broccoli
I knew I didn't want to steam it
I didn't want to simmer it in salted water.
It now seemed that my only choice was either raw or roasted. Now, I've eaten my share of raw broccoli throughout the years, but it was usually as an appetizer with a dip, or as a tummy filler when I was dieting and I was staaarving!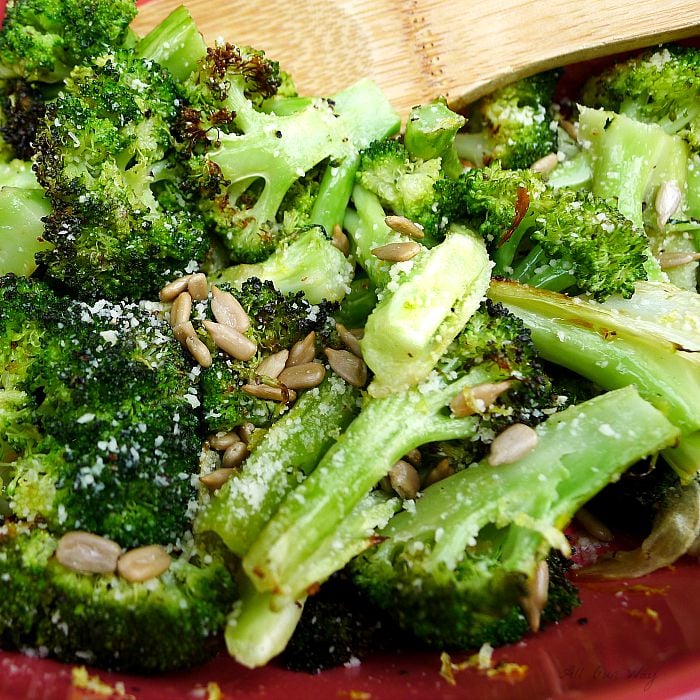 I had eliminated everything else and now all that was left was Plan C -- roasted broccoli.
As I paged through the cookbooks I found an interesting broccoli recipe by Ina Gartin in her cookbook Back to Basics.
The roasted broccoli recipe sounded as if were tailor-made for this Italian family.
It used extra-virgin olive oil to coat the broccoli.
What self-respecting Italian wouldn't be happy that a touch of garlic?
Parmesan cheese added additional flavor to the dish.
Basil was included -- I had an abundance (an understatement) of the herb!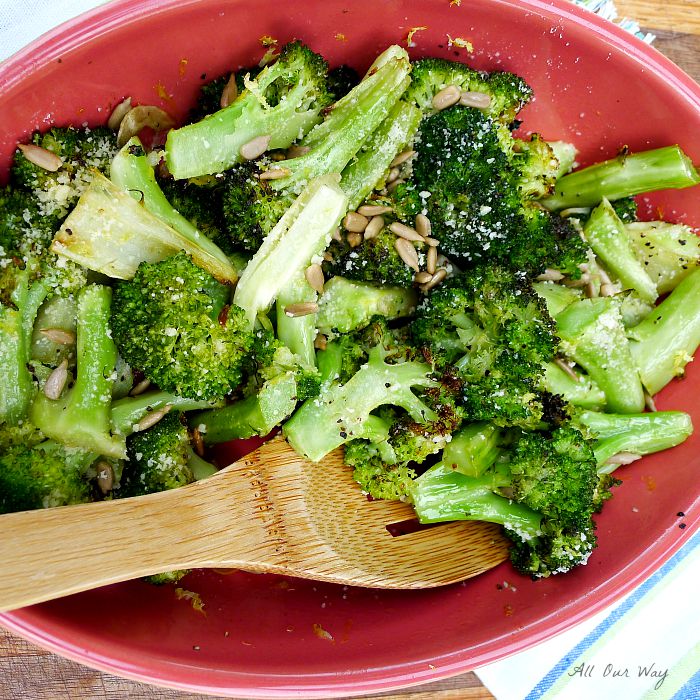 The fate of the lemon was sealed. We'd add it to the roasted broccoli as zest and a zing of fresh lemon juice. Perfetto!
The recipe called for toasted pine nuts but I used the extra roasted sunflower seeds I'd bought for our Italian Summer Salad with Basil Dressing.
Ecco!! Parmesan Roasted Broccoli was it. Era delizioso ( it was delicious).
Un caro saluto e ala prossima.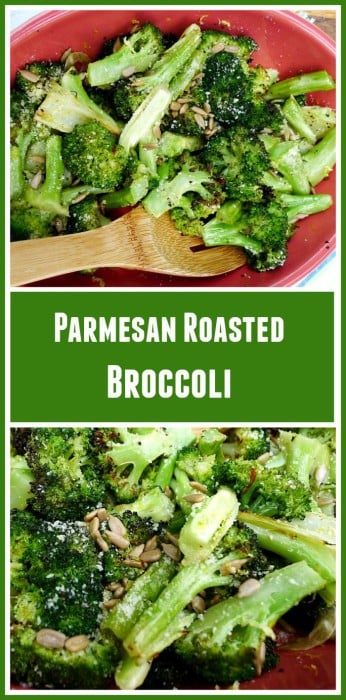 📖 Recipe
Parmesan Roasted Broccoli
An easy and healthy way to prepare broccoli. It is tossed with olive oil and then roasted with garlic. The roasted broccoli is finished with Parmesan cheese, fresh lemon juice and zest with a sprinkle of sunflower seeds.
Print
Pin
Rate
As An Amazon Associate I earn from qualifying purchases.
Ingredients
2

large heads of broccoli

4

garlic cloves

peeled and thinly sliced

Extra virgin olive oil

1 ½

teaspoons

kosher salt

½

teaspoon

red pepper flakes

2

teaspoon

lemon zest

Juice of one fresh lemon

3

Tablespoons

roasted sunflower seeds

⅓

cup

freshly grated Parmesan cheese

2

Tablespoons

julienned

cut in slender slices fresh basil leaves. (about 12 leaves)
Instructions
Preheat oven to 425 F.

Wash the broccoli and cut the broccoli florets from the thick stalk, leaving some of the stalk attached. Pull the florets apart. You don't want too small of pieces.

Place the broccoli florets on a foil lined sheet pan large enough to hold them all in a single layer. Toss the garlic on the broccoli and drizzle with about 5 tablespoons olive oil. Sprinkle with the salt and red pepper flakes. Roast for 20 to 25 minutes, until crisp-tender and the tips of some of the florets are browned.

Remove the broccoli from the oven and immediately toss with 1 ½ tablespoons olive oi, the lemon zest, lemon juice, sunflower seeds, Parmesan, and basil.

Serve hot.
Notes
Adapted from Ina Garten's Back to Basics recipe.
Nutrition
Calories:
125
kcal
|
Carbohydrates:
15
g
|
Protein:
9
g
|
Fat:
4
g
|
Saturated Fat:
1
g
|
Cholesterol:
4
mg
|
Sodium:
736
mg
|
Potassium:
687
mg
|
Fiber:
5
g
|
Sugar:
3
g
|
Vitamin A:
1395
IU
|
Vitamin C:
182.2
mg
|
Calcium:
164
mg
|
Iron:
1.8
mg
Sign up for the emails and never miss another recipe!!
We'll never share your email or send you spam. Promise
Note: Recipes and content from ©All Our Way is copyright protected. Please do to use content or recipe without prior written permission. If you want to share the information please link to this post. Grazie.
SaveSave
SaveSave
SaveSave